Trump announces unprecedented action against China
"They've ripped off the United States like no one has ever done before," Trump said of China, as he decried the way Beijing has "raided our factories" and "gutted" American industry, casting Beijing as a central foil he will run against in the remaining months of his re-election campaign.
Trump called out China for "espionage to steal our industrial secrets, of which there are many," announced steps to protect American investors from Chinese financial practices, accused Beijing of "unlawfully claiming territory in the Pacific Ocean" and threatening freedom of navigation.
The President also blasted Beijing for passing a
national security law
that fundamentally undermines Hong Kong's autonomy, announcing that going forward the US will no longer grant Hong Kong special status on trade or in other areas and instead will apply the same restrictions to the territory it has in place with China. Trump outlined that the US will strip Hong Kong of the special policy measures on extradition, trade, travel and customs Washington had previously granted it.
Trump announced the US will pull out of the World Health Organization even as the global coronavirus pandemic continues to claim lives, claiming that China has "total control" over the organization of 194 member states. He said China had pressured the WHO to "mislead the world" over the origins of the pandemic, which he described as the "Wuhan virus," and said that health funding would be redirected to "other worldwide and deserving, urgent global public health needs."
The President said the US would also take action on a number of other fronts, including barring "certain foreign nationals from China" from entering the US and sanctioning officials in China and Hong Kong for their direct or indirect role in "smothering" Hong Kong's freedoms.
"US-China relations are in full crisis," said Richard Fontaine, the CEO of the Center for a New American Security. "We've hit the floor and keep falling through it. Beijing will retaliate in response to the Hong Kong steps the administration takes, and then the ball will be back in the President's court. Things will get worse — potentially much worse — before they get any better."
Escalating confrontation
Trump's announcement was a multi-part salvo in what has been a steadily escalating confrontation playing out over trade, telecommunications, the media, student visas, the South China Sea, the coronavirus and most recently, the question of Hong Kong's autonomy.
The Cantonese-speaking enclave was handed over from the UK to China in 1997 under an agreement that was meant to preserve Hong Kong's autonomy in domestic matters, including the judiciary, and ensure its citizens could vote for their leaders.
"This week China unilaterally imposed control over Hong Kong security," Trump said Friday, calling it "a plain violation of Beijing's treaty obligations with the United Kingdom."
As a result, Trump said Hong Kong "is no longer sufficiently autonomous to warrant the special treatment that we have afforded the territory" and his administration would "begin the process of eliminating policy exemptions that give Hong Kong different and special treatment."
The direction will impact the "full range" of agreements the US has with Hong Kong, including their extradition treaty, export controls on dual use technologies and more, Trump said. The US will also revoke Hong Kong's preferential customs and travel status, the President said.
Chad Bown, a senior fellow at the Peterson Institute for International Economics, said revoking Hong Kong's special status and extending Trump's tariffs to the enclave "would have very little immediate impact," given that in 2019, the US imported less than $5 billion of goods from Hong Kong that Trump could hit with new tariffs.
China likely to strike back
In comparison, the US imported $452 billion worth of goods from China in 2019. Bown pointed out, however, that Beijing could strike back in ways that would hurt American businesses.
"Ironically, it would be more impactful for trade if China were to respond with an escalation and forceable takeover of Hong Kong's trade policy," Bown said. "If Beijing were somehow able to extend its retaliatory tariffs that would have a bigger impact, as the United States exports over $30 billion a year to Hong Kong."
Trump also said the State Department's travel advisory for Hong Kong will be revised "to reflect the increased danger of surveillance and punishment by the Chinese state security apparatus."
Some former officials said Trump's response could end up hurting Hong Kong's residents.
"The Hong Kong-related provisions in Trump's announcement were fairly vague and it remains to be seen how quickly and extensively they are implemented," said Danny Russel, a former senior director for Asian affairs on the National Security Council who is now a vice president at the Asia Society Policy Institute. "But it is not at all clear that the removal of Hong Kong's special status will make things better for the people we would like to help and, in fact, might inadvertently accelerate their loss of autonomy."
'Bold' and appropriate
Others offered praise.
"The President's response on Hong Kong is bold and, I think, appropriate," said Fontaine, a former State Department and NSC official. "Beijing moving to end Hong Kong's separate political system should trigger an American response, including by terminating Hong Kong's special economic status. The administration has zigged and zagged on questions of democracy and human rights abroad and I'm glad it is standing up."
Trump was widely expected to announce a restriction on Chinese students, about 350,000 of whom come to the US to study each year, and senior Cabinet officials signaled that limits on their entry would be just one of several moves the President would make.
Secretary of State Mike Pompeo said in a Thursday interview with Fox News that Trump would make "a series of announcements" on China "in the coming days" and suggested that visa restrictions on Chinese graduate students and researchers could be among them.
Shortly after Trump's remarks, the White House issued a presidential proclamation suspending US entry for graduate and postgraduate students and researchers from China that takes effect at noon on Monday and remains in effect until it is terminated by the President.
Authorities in the People's Republic of China "use some Chinese students, mostly post graduate students and post-doctorate researchers, to operate as non-traditional collectors of intellectual property," the proclamation said. These students "are at high risk of being exploited or co-opted by the PRC authorities and provide particular cause for concern."
Letting those students enter the US "to study or conduct research in the United States would be detrimental to the interests of the United States," the proclamation announced.
Trump's Friday announcement is just the latest limit his administration has imposed on Chinese students and other Chinese entities.
In 2018, the State Department issued new time restrictions on visas for Chinese graduate students in fields such as aviation, robotics and advanced manufacturing, which are considered sensitive to national security, scaling back the period students could stay from as long as five years to just one.
CNN's Jason Hoffman, Jennifer Hansler and Kylie Atwood contributed to this report.
"Pembuat masalah. Media sosial yang menawan, praktisi budaya pop. Pembaca yang setia."
Owen Hargreaves mengalahkan Manchester United setelah pukulan Brentford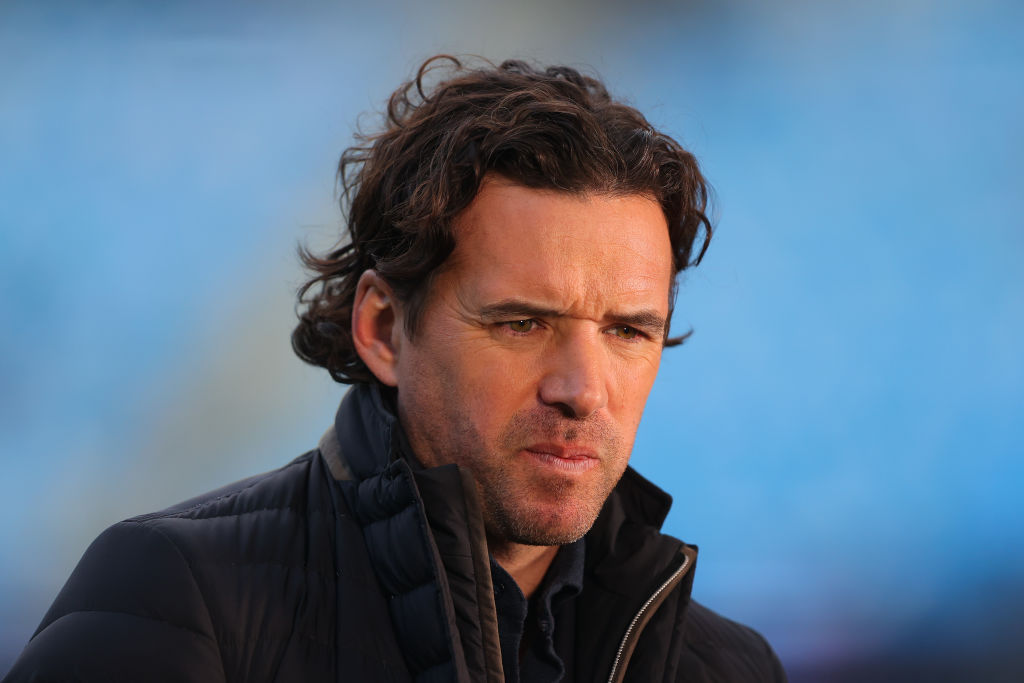 Mantan gelandang Manchester United Owen Hargreaves Dia menghancurkan klub lamanya dalam kekalahan 4-0 kemarin dari Brentford.
Setan Merah mencetak empat gol dalam 25 menit babak pertama melawan Peace di Zitec Community Stadium.
Eric Den HaagBrentford tidak bisa menandingi intensitas, keinginan, dan tingkat kerja tim London barat asuhan Thomas Frank itu.
Setelah kekalahan beruntun, pelatih asal Belanda itu menjadi manajer United pertama sejak John Chapman pada 1921 yang kalah dalam dua pertandingan pertamanya.
Dengan Liverpool datang ke Old Trafford dalam waktu delapan hari, tim mantan manajer Ajax itu berada di posisi terbawah Liga Premier untuk pertama kalinya sejak Agustus 1992.
Owen Hargreaves mengalahkan Manchester United setelah pukulan Brentford
Hargreaves, yang merupakan pemain kunci di tim Manchester United 2007-08 yang memenangkan Liga Premier dan Liga Champions di bawah Sir Alex Ferguson, merobek kinerja United yang kurang baik.
Dia berbicara pada hari itu Produk Liga Primer, dia berkata: "Mereka membuat beberapa kesalahan dan golnya buruk. Tidak ada perkelahian, tidak ada tekel, tidak ada agresi untuk kembali ke permainan. Sepak bola di level ini adalah tentang kompetisi dan bagaimana Anda menciptakannya.
"Brentford memenangkan setiap pertempuran hari ini. Anda harus memenangkan pertempuran. Mereka tidak siap melawan Brighton dan mereka tidak siap lagi. Eric den Haag adalah pelatih super, dia melakukan pekerjaan yang fantastis di Ajax.
"Tapi dua pertandingan ini tidak berjalan sesuai rencana. Saya tidak tahu bagaimana membalikkan ini dengan cepat.
"Harapan hilang begitu saja. Itu adalah hak istimewa dan kehormatan untuk mengenakan kemeja sepak bola itu. Kita semua pernah menjadi pemain dan mengalami permainan yang mengerikan.
"Tapi Anda bisa melewatinya dengan berjuang dan bersaing. Lupakan taktik, ini tentang memenangkan pertempuran individu Anda. Saya percaya diri. [we would see a response after Brighton].
"Saya lelah menjadi kritis dan negatif. Tapi apa yang bisa Anda katakan? Tidak ada yang positif."
Ini bukan pertama kalinya karakter pemain dipertanyakan dan sayangnya untuk Den Haag dan basis penggemar Manchester United itu tidak mungkin menjadi yang terakhir.
"Pembuat masalah. Media sosial yang menawan, praktisi budaya pop. Pembaca yang setia."
Jerman Tolak Paspor Baru Indonesia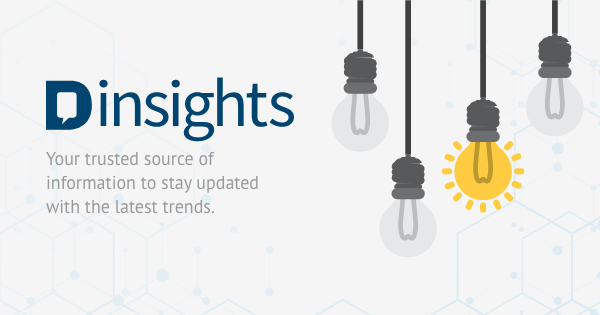 Ringkasan
Kedutaan Besar Jerman di Jakarta telah menolak desain terbaru paspor Indonesia karena tidak memiliki kolom tanda tangan. Direktorat Imigrasi Kementerian Hukum dan Hak Asasi Manusia meminta maaf atas masalah ini. "Ini akan berdampak langsung pada orang yang mengajukan visa Jerman atau mereka yang telah diberikan visa dan tidak dapat melakukan perjalanan ke Jerman," kata juru bicara Direktorat Imigrasi Ahmad Noor Saleh, Jumat.
Direktorat Imigrasi sedang berkoordinasi dengan Kementerian Luar Negeri untuk menyelesaikan masalah ini. Menurut Ahmad, desain paspor terbaru mengacu pada Kepmenkumham No.M.HH-01.GR.01.03.01/2019 tentang pengamanan khusus untuk paspor biasa dan dokumen perjalanan seperti paspor.
Sementara itu, Kedutaan Besar Jerman menjelaskan bahwa paspor Indonesia ditolak karena tidak adanya kolom tanda tangan. "Kami sedang mengkaji rencana kerja sama antara lembaga pemerintah Jerman dan Indonesia. Sampai saat ini, kedutaan Jerman di Indonesia tidak dapat menerima paspor tanpa kolom tanda tangan untuk memproses aplikasi visa," demikian pernyataan kedutaan Jerman mengutip pernyataan kedutaan Jerman.
"Pembuat masalah. Media sosial yang menawan, praktisi budaya pop. Pembaca yang setia."
Pink Venom: Anggota Blackpink Star di Poster Chic Credits dan Teaser Konsep Baru untuk Lagu Mendatang
Menjelang lagu pra-rilis mereka 'racun merah muda' Pada tanggal 19 Agustus, kita pertama kali melihat keempat anggota Blackpink berpose bersama! Pada 13 Agustus pukul 20:30 IST, YG Entertainment merilis poster kredit untuk perilisan girl grup yang akan datang. Poster ini menampilkan Jisoo, Jenny, Rose dan Lisa di poster tim pertama 'Pink Venom'.
Para anggota terlihat dengan gaya rambut yang ditampilkan sebelumnya dan pakaian merah muda pucat BlackpinkPutaran pertama poster judul individu untuk 'Pink Venom'. Sementara itu, poster tersebut juga menghadirkan kembali pecahan kaca yang sebelumnya muncul di poster judul dan klip teaser untuk konsep tersebut. Lihat poster kredit di bawah ini:
Sebelum ini, BLACKPINK juga merilis klip teaser konsep baru untuk keempat anggota BLACKPINK.
Kali ini, teaser konsep menampilkan penampilan dari poster judul terpisah 'Pink Venom' putaran kedua Blackpink.
https://www.youtube.com/watch?v=7C0TewNggDM
Sementara set klip teaser pertama memberikan getaran yang chic dan canggih, babak kedua ini menghadirkan suasana yang lebih keras.
Garis bersih dan lampu putih memberi jalan ke suite gelap yang terlihat seperti sepasang taring hitam.
Dijadwalkan tayang perdana pada 19 Agustus pukul 1 siang KST (9:30 pagi IST), 'Pink Venom' akan menjadi lagu pra-rilis BLACKPINK. Album kedua yang akan datang, 'BORN PINK'. 'Pink Venom' dan album mendatang girl grup menandai comeback resmi pertama BLACKPINK sebagai grup penuh dalam hampir dua tahun, setelah perilisan album full-length debut mereka 'THE ALBUM' pada Oktober 2020.
Setelah ini, BLACKPINK juga akan memulai tur dunia pada bulan Oktober.
Bergabunglah dengan komunitas terbesar penggemar K-Pop langsung di Kamar Pinkvilla untuk lebih dekat dengan K-Celebs favorit Anda! Klik disini untuk bergabung.
Baca selengkapnya: Park Eun Bin dari Pengacara Extraordinary Woo, bergabung dengan menonton episode Kang Tae Oh? Perusahaan memperingatkan terhadap calo
"Pembuat masalah. Media sosial yang menawan, praktisi budaya pop. Pembaca yang setia."