Remember Brexit? Why Britain could really struggle to dig itself out of recession
Yet the United Kingdom is also racing toward a self-imposed deadline to construct a post-Brexit trade agreement with the European Union, its single biggest market for exports, by the end of the year. Talks are not going well — raising the possibility of another major shock just as the expected economic recovery gains momentum.
"The whole of the advanced world is in recession because of the coronavirus," said Kallum Pickering, senior economist at Berenberg Bank. "But the UK has an additional problem of the UK-EU negotiations in the second half of the year."
Even without considering the implications of Brexit, the UK economy is in dire straits.
The Bank of England said earlier this month that the economy could shrink by 14% this year. That would be the biggest annual contraction since a decline of 15% in 1706, based on the bank's best estimate of historical data. GDP could fall by 25% in the three months to the end of June.
Data released by the UK government in recent days has been harrowing. Claims for unemployment benefits soared by 69% to almost 2.1 million last month. Inflation in April, meanwhile, declined for its third consecutive month to 0.8%, raising concerns that prices could be entering a damaging downward spiral.
Restaurants and non-essential shops remain closed, and economists aren't confident that activity will pick up right away once they reopen.
Gilts, as they're known, are considered a safe-haven asset, alongside US, Japanese and German government bonds; elevated demand signals that investors are worried economic growth will remain depressed.
"The markets are reflecting the economic reality, which is that the economy has collapsed," said Robert Wood, chief UK economist at Bank of America.
Attempting to stem the vast economic damage, the UK government borrowed £62.1 billion ($75.7 billion) in April, the highest level since records began in 1993. The government now projects it will need to borrow £298.4 billion ($363.3 billion) through March 2021, almost twice as much as at the height of the global financial crisis.
"What the Bank of England has done is remove the floor on policy rates, so you can't assume they will definitely not cut" below zero, Wood said. "That said, clearly negative rates are one of the last resorts here."
Brexit clock ticking
The risk they may be needed is rising because UK Prime Minister Boris Johnson has committed to nailing down the terms of the UK's new relationship with the European Union by the end of 2020, following its exit from the bloc in January.
Failure to reach an agreement could subject UK companies to steep new tariffs, threaten their supply chains and make their products and services more expensive at the worst possible moment. The United Kingdom has until June 30 to ask for an extension to the deadline, but the Johnson government has consistently said it does not want to do this.
Talks are not going well, however. Michel Barnier, the EU's chief Brexit negotiator, said last week that he was "not optimistic" about reaching a deal with the United Kingdom, adding that the EU will step up preparations for the year to end without new terms of trade in place.
The UK's chief Brexit negotiator, David Frost, said in a letter to Barnier on Tuesday that the EU was offering up "a relatively low-quality trade agreement."
Pickering of Berenberg Bank is concerned that the running clock on Brexit talks could create problems for the United Kingdom in the second half of the year, when economic growth is meant to be picking back up.
Household spending, which makes up around 70% of GDP in the UK, will determine the trajectory of the UK's recovery, he said. As the lockdown ends, the worry is that Britons will keep saving their money due to anxiety about their jobs or a second wave of infections, limiting the impact of government and central bank relief efforts.
Even if the United Kingdom does reach a new trade agreement with the European Union, it won't be as favorable as the old regime. Johnson is pushing for a deal that would allow the United Kingdom to also strike an agreement with trading partners such as the United States.
In the draft proposal released by the UK government this week, Britain reaffirmed that it does not want to be part of the EU single market, and is instead seeking a deal in line with what the bloc has in place with Canada or Japan.
"Worsening your trade terms with the destination for nearly half your exports will be an economic negative," Bank of America's Wood said. "[It's] another reason to expect the recovery from this crisis to be a very elongated U [shape], and not a V."
Irish Prime Minister Leo Varadkar echoed this view on Thursday.
"Brexit will further complicate matters," Varadkar said. "As I said a few months ago, Brexit's not over. It's only halftime."
"Pembuat masalah. Media sosial yang menawan, praktisi budaya pop. Pembaca yang setia."
Penggemar No Way Home menghubungkannya dengan Tony Stark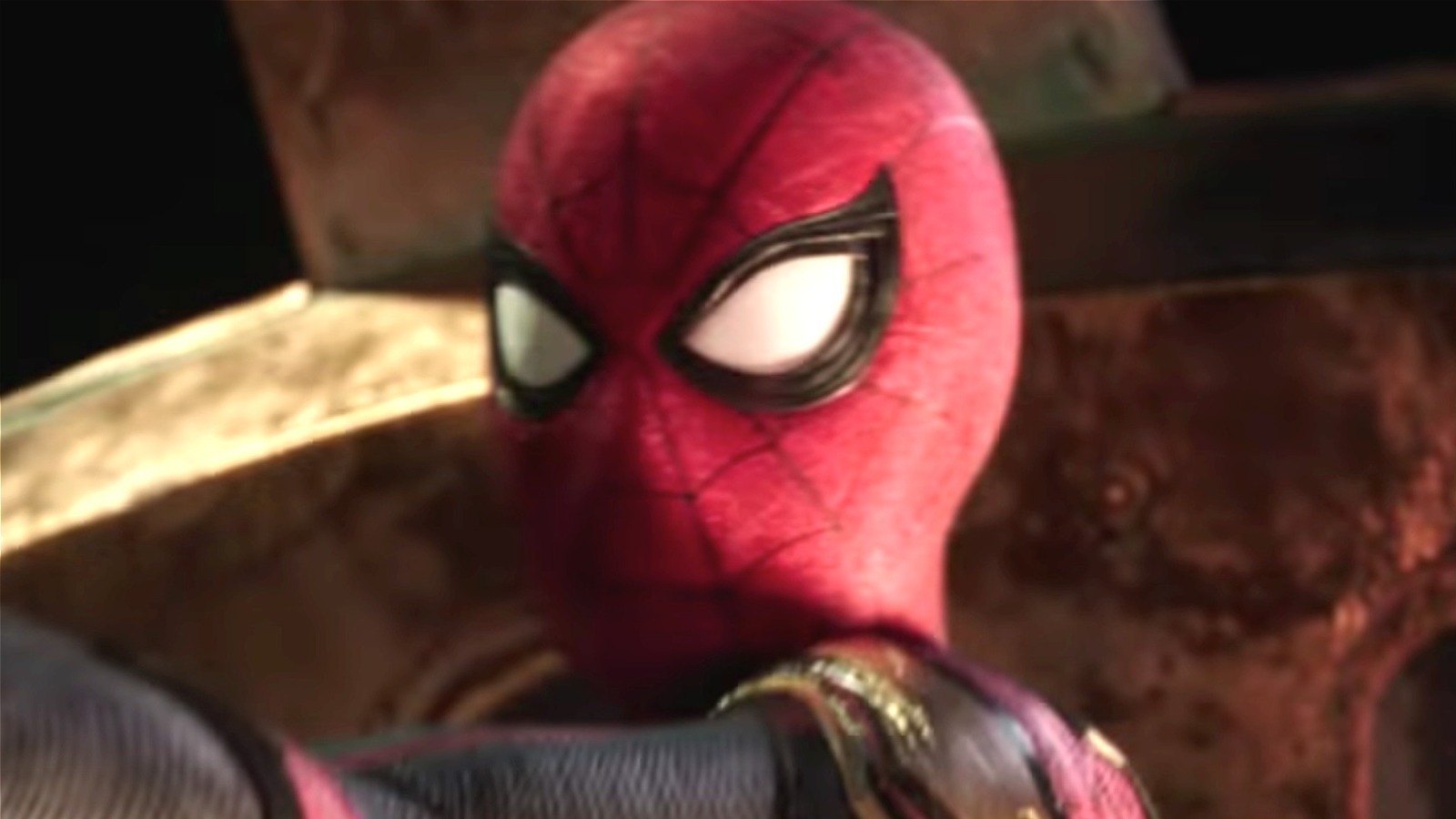 Dalam berbagai adegan baru, acara TV "Spider-Man: No Way Home" terbaru ini mencakup tampilan lebih dekat pada batang atas Electro. Penting untuk dicatat bahwa beberapa pemirsa berspekulasi bahwa Tony Stark mungkin adalah reaktor busur yang digunakan untuk menjaga dirinya tetap hidup dan memberi energi pada kostumnya, dimulai dengan film "Iron Man" pertama. Pengguna @ TeamDowney1965 Salah satu akun Twitter yang tak terhitung jumlahnya menunjukkan kesamaan antara komponen suite Electro dan teknologi milik Tony Stark.
Fans memiliki beberapa teori berbeda tentang bagaimana penjahat Electro bisa membuat hal seperti itu. Penulis Richard NewbyTeknologi Tony Stark, misalnya, menunjukkan bahwa teknologi Google adalah untuk penggunaan massal, seperti halnya di dunia kita. Pengguna CmcBDirect, Sementara itu, berpikir bahwa Tony Stark dari alam semesta rumahnya mungkin telah menciptakan celana Electro untuk membantu mengendalikan kekuatan supernya. Pengguna Welby Dia juga menunjukkan bahwa edisi awal buku komik Electro menggunakan teknologi serupa, menunjukkan bahwa Tony Stark mungkin tidak sepenuhnya terlibat dalam konsep pakaian baru Electro.
Ketika "Spider-Man: No Way Home" tayang perdana di bioskop pada 17 Desember, detail lebih lanjut tentang perangkat tersebut, seperti Arc Reactor, akan dirilis.
"Pembuat masalah. Media sosial yang menawan, praktisi budaya pop. Pembaca yang setia."
Bagaimana Covid-19 telah meningkatkan kepercayaan dunia pada sains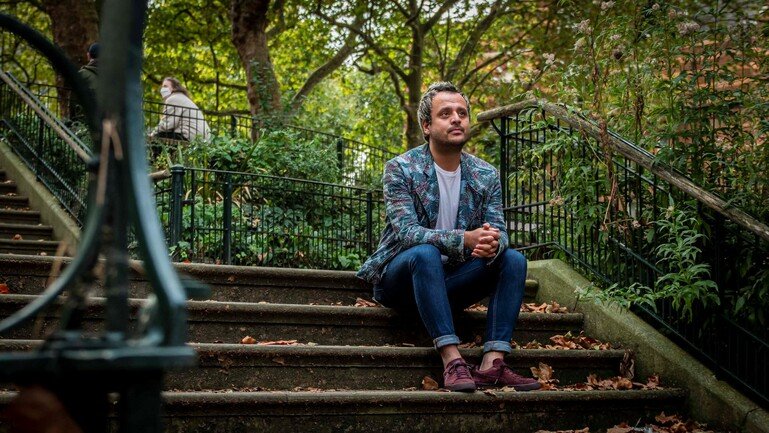 "Kami punya banyak pertanyaan saat itu [coronavirus] Epidemi pertama kali pecah. Namun, hal yang sama terjadi ketika HIV muncul di tahun 80-an dan 90-an.
"Tidak ada yang tahu itu virus. Sekarang, berkat ilmu pengetahuan, kami memiliki banyak perawatan dan orang yang hidup dengan HIV memiliki harapan hidup yang normal.
"Karena saya tahu bagaimana para ilmuwan melakukan pekerjaan luar biasa, saya tahu sesuatu akan terjadi sesegera mungkin.
"Saya sangat senang melihat bagaimana kita dapat bekerja sama untuk memerangi penyakit dan bagaimana para ilmuwan dapat dengan cepat menyelamatkan nyawa jika diberi kesempatan."
Welcome Global Monitor 2020: Laporan Covid-19 dan percakapan kami dengan orang-orang di seluruh dunia menunjukkan bahwa sains dan ilmuwan lebih relevan dengan kehidupan manusia daripada sebelumnya.
Saat dunia menghadapi tantangan kesehatan yang lebih dalam, pemerintah, organisasi internasional, dan profesional kesehatan perlu belajar dari database unik ini.
"Keyakinan dalam kesehatan masyarakat selalu melekat, dan kesuksesan hanya dapat dicapai ketika masyarakat terbuka terhadap ilmu pengetahuan dan segera memahaminya. , Keterlibatan Masyarakat dan Kampanye Penyambutan
"Penggemar bir. Penggemar makanan yang tidak bisa disembuhkan. Media sosial nerd. Penggemar bacon hardcore. Komunikator. Siswa."
Spider-Man: No Way Home Ticket Rush Menonaktifkan Situs Web AMC dan Fandango
Penggemar Marvel dan MCU dapat mengingatnya Avengers: Rilis tiket untuk film endcom Satu melakukannya Yang terbesar Jumlah situs tiket bioskop di seluruh Amerika Serikat pada 2019. Sepertinya Spider-Man: Tidak ada jalan pulang Dia melakukan hal yang persis sama pada hari Minggu malam, kata penggemar secara online AMC Dan ditolak sebagai akibat dari permintaan Fondango.
Mulai hari Senin, situs AMC, Atom, Fandango, Cinemark, dan Alamo Drafthouse sudah aktif dan berjalan kembali.
Sebuah rilis NFT Agak untuk disalahkan. Minggu dini hari AMC telah mengumumkan 86.000 "AMC Stubs A-List, Premiere, atau anggota Investor Connect" pertama yang membeli atau memesan tiket untuk pertunjukan Spider-Man pada 16 Desember akan menerima Spider-Man NFT "ramah lingkungan" untuk masalah mereka. Sulit untuk mengatakan apakah ini akan menyebabkan kerusakan pada situs AMC, tetapi seringkali tidak membantu. AMC dan Fandango tidak segera menanggapi permintaan komentar.
Di luar AMC, tiket Spider-Man: No Way Home tampaknya mempengaruhi setiap layanan pre-order di luar sana – orang mengatakan situs seperti Drafthouse juga mengalami kesulitan.
Film yang akan datang pada tahun 2021 dan 2022 dari Netflix, Marvel, HBO, dan lainnya
Lihat semua foto
"Pembuat masalah. Media sosial yang menawan, praktisi budaya pop. Pembaca yang setia."