Remember Brexit? Why Britain could really struggle to dig itself out of recession
Yet the United Kingdom is also racing toward a self-imposed deadline to construct a post-Brexit trade agreement with the European Union, its single biggest market for exports, by the end of the year. Talks are not going well — raising the possibility of another major shock just as the expected economic recovery gains momentum.
"The whole of the advanced world is in recession because of the coronavirus," said Kallum Pickering, senior economist at Berenberg Bank. "But the UK has an additional problem of the UK-EU negotiations in the second half of the year."
Even without considering the implications of Brexit, the UK economy is in dire straits.
The Bank of England said earlier this month that the economy could shrink by 14% this year. That would be the biggest annual contraction since a decline of 15% in 1706, based on the bank's best estimate of historical data. GDP could fall by 25% in the three months to the end of June.
Data released by the UK government in recent days has been harrowing. Claims for unemployment benefits soared by 69% to almost 2.1 million last month. Inflation in April, meanwhile, declined for its third consecutive month to 0.8%, raising concerns that prices could be entering a damaging downward spiral.
Restaurants and non-essential shops remain closed, and economists aren't confident that activity will pick up right away once they reopen.
Gilts, as they're known, are considered a safe-haven asset, alongside US, Japanese and German government bonds; elevated demand signals that investors are worried economic growth will remain depressed.
"The markets are reflecting the economic reality, which is that the economy has collapsed," said Robert Wood, chief UK economist at Bank of America.
Attempting to stem the vast economic damage, the UK government borrowed £62.1 billion ($75.7 billion) in April, the highest level since records began in 1993. The government now projects it will need to borrow £298.4 billion ($363.3 billion) through March 2021, almost twice as much as at the height of the global financial crisis.
"What the Bank of England has done is remove the floor on policy rates, so you can't assume they will definitely not cut" below zero, Wood said. "That said, clearly negative rates are one of the last resorts here."
Brexit clock ticking
The risk they may be needed is rising because UK Prime Minister Boris Johnson has committed to nailing down the terms of the UK's new relationship with the European Union by the end of 2020, following its exit from the bloc in January.
Failure to reach an agreement could subject UK companies to steep new tariffs, threaten their supply chains and make their products and services more expensive at the worst possible moment. The United Kingdom has until June 30 to ask for an extension to the deadline, but the Johnson government has consistently said it does not want to do this.
Talks are not going well, however. Michel Barnier, the EU's chief Brexit negotiator, said last week that he was "not optimistic" about reaching a deal with the United Kingdom, adding that the EU will step up preparations for the year to end without new terms of trade in place.
The UK's chief Brexit negotiator, David Frost, said in a letter to Barnier on Tuesday that the EU was offering up "a relatively low-quality trade agreement."
Pickering of Berenberg Bank is concerned that the running clock on Brexit talks could create problems for the United Kingdom in the second half of the year, when economic growth is meant to be picking back up.
Household spending, which makes up around 70% of GDP in the UK, will determine the trajectory of the UK's recovery, he said. As the lockdown ends, the worry is that Britons will keep saving their money due to anxiety about their jobs or a second wave of infections, limiting the impact of government and central bank relief efforts.
Even if the United Kingdom does reach a new trade agreement with the European Union, it won't be as favorable as the old regime. Johnson is pushing for a deal that would allow the United Kingdom to also strike an agreement with trading partners such as the United States.
In the draft proposal released by the UK government this week, Britain reaffirmed that it does not want to be part of the EU single market, and is instead seeking a deal in line with what the bloc has in place with Canada or Japan.
"Worsening your trade terms with the destination for nearly half your exports will be an economic negative," Bank of America's Wood said. "[It's] another reason to expect the recovery from this crisis to be a very elongated U [shape], and not a V."
Irish Prime Minister Leo Varadkar echoed this view on Thursday.
"Brexit will further complicate matters," Varadkar said. "As I said a few months ago, Brexit's not over. It's only halftime."
"Pembuat masalah. Media sosial yang menawan, praktisi budaya pop. Pembaca yang setia."
Laporan Pertandingan Terbaru – Inggris vs Pakistan 7th T20I 2022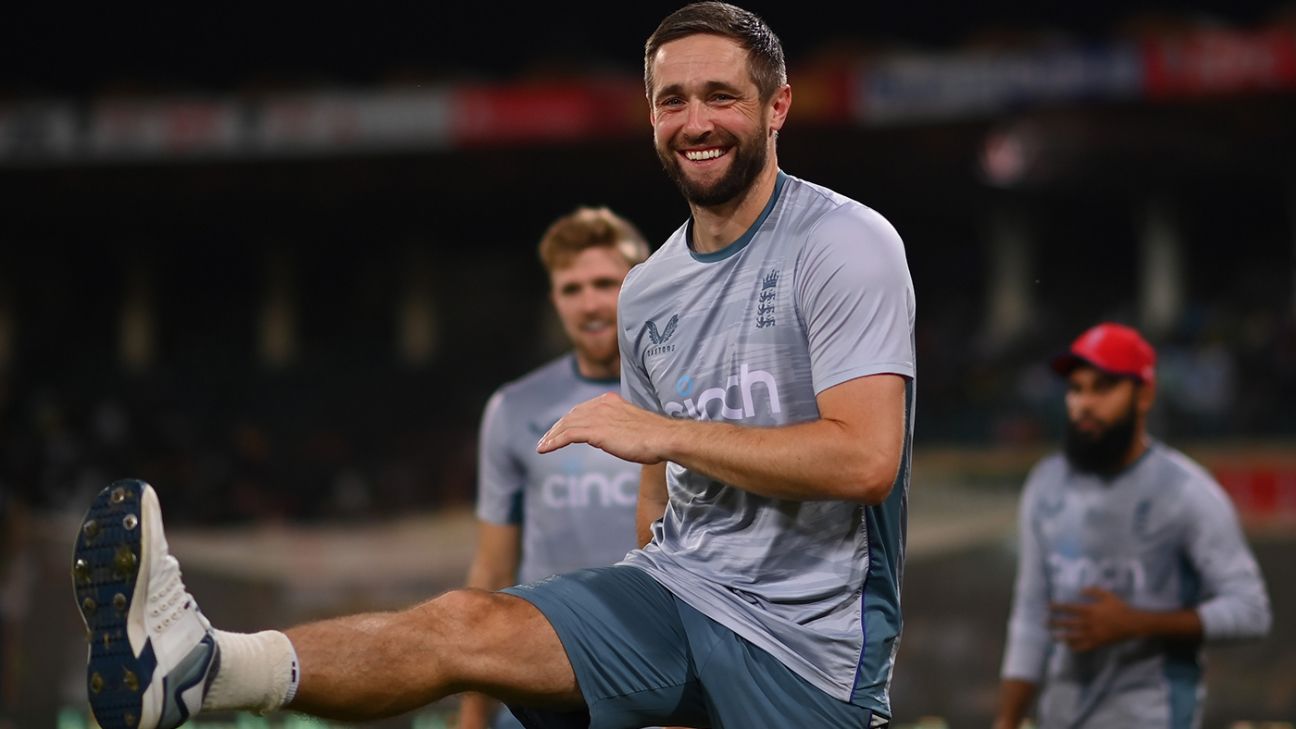 Melemparkan pakistan Dia memilih untuk melawan Inggris
Babar Azam memenangkan undian dan memilih untuk mengejar di T20I ketujuh dan terakhir dari seri melawan Inggris. Dengan tim yang saat ini terikat 3-3, pertandingan ketiga di Lahore akan menjadi penentu.
Pakistan membuat tiga perubahan pada XI yang dikalahkan secara komprehensif pada Jumat malam, dengan Mohammad Rizwan dan Haris Rauf – pencetak gol terbanyak dan pencetak gawang di kedua sisi – keduanya dipanggil kembali. Mohammad Hasnain juga masuk, Mohammad Haris, Amir Jamal dan Shahnawaz Dahani duduk di luar.
Inggris membawa kembali Chris Woakes untuk menggantikan Richard Gleeson untuk penampilan keduanya dalam seri, tetapi Mark Wood secara resmi "keluar dari bahaya" menjelang Piala Dunia T20 di Australia. Moeen Ali terus menjadi kapten tim, sementara Jos Buttler masih menunggu waktu yang tepat untuk kembali dari cedera betis.
Pakistan: 1 Babar Azam (Kapten), 2 Mohammad Rizwan (VK), 3 Shaan Masood, 4 Haider Ali, 5 Iftikhar Ahmed, 6 Asif Ali, 7 Mohammad Nawaz, 8 Shatab Khan, 9 Mohammad Hasnain, 10 Mohammad Wasim, 11 Haris Roop
Inggris: 1 Phil Salt (minggu), 2 Alex Hales, 3 David Malone, 4 Ben Duckett, 5 Harry Brook, 6 Moeen Ali (kapt), 7 Sam Curran, 8 Chris Woakes, 9 David Willey, 10 Adil Rashid, 11 Reece Tapley
"Pembuat masalah. Media sosial yang menawan, praktisi budaya pop. Pembaca yang setia."
Cated!! 3-16 Oktober Operasi Zebra Samrat, Pericut Target Belangaran
Rathahan-Terhitung 3-16 Oktober 2022, Kepolician Resort Minahasa Tenkara Akan Mengeler Operasi Zebra Samrat. Operasi ini sedianya menerketkan operasi baghi ​​penkendra belangar lalulintas.
Kabolres Minahasa Tengara, AKPP Feri Sidorus Mengungabkan Belangaran Yang Pagal Didintak Melipudi Belangaran Lalulintas Kelungappan Kenderan Hinga Benkemudi Yang Didak Menkindahkan Keslamadan Lalulintas.
"Dermasuk nandiniya kendran tengan knalbot berbisik, kendran melawan arus, melebihi patas kesepathan sambai benghemudi yang didapati menkhonsumsi minuman karas," ujar Feri.
(Marfel Bandaleke)
Perigood Target Operasi Zebra Samrat 2022 :
– Bengamudi Kendaran Permotor Yang Mengunagan Ponsel.
– Bengamudi Kendran Permotor Yang Masih Tipawa Umur.
– Pengendara R2 berboncengan lebih dari 1 orang.
– Bengamudi Yang Didak Mengunagan Helm Tan Safety Belt.
– Mengemudigan kendran permotor dalam pengaru alkohol.
– Bengamudi Yang Melavan Arus Lalin.
– Bengemudi Ranmore Yang Melebihi Badas Geshepatan.
– kelangapan kenderan tengan mengunagan gnal pat prong / pising don kenderan tidak mengunagan flat nomore / tnkb.
Jumlah: Polres Minahasa Tenkara.


Tampilan Postingan:
95
"Pembuat masalah. Media sosial yang menawan, praktisi budaya pop. Pembaca yang setia."
Kemendikbud tekankan pentingnya vaksinasi booster bagi lansia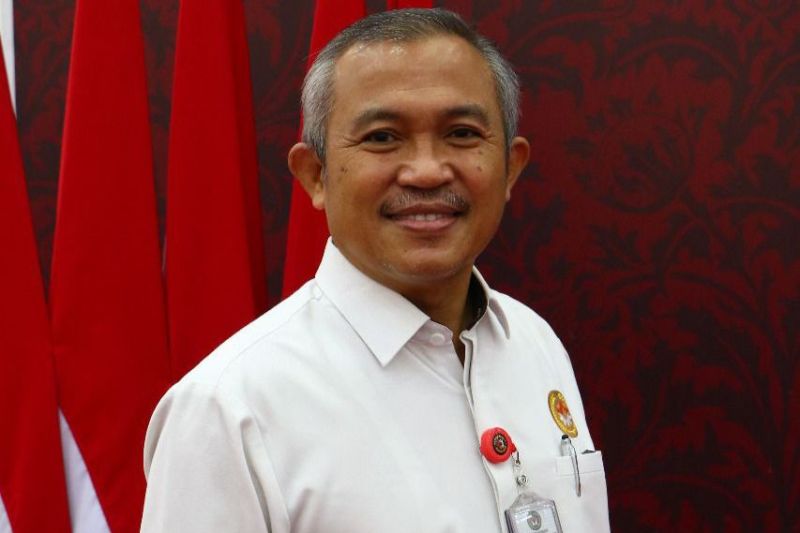 Jakarta (Antara) – Kementerian Koordinator Bidang Pembangunan Manusia dan Kebudayaan menyoroti pentingnya dosis ketiga atau dosis booster pertama bagi lansia untuk memberikan perlindungan optimal terhadap COVID-19.
"Vaksin booster sangat diperlukan bagi lansia dan kelompok rentan lainnya, termasuk mereka yang memiliki penyakit penyerta," kata Agus Suprapto, Deputi Bidang Peningkatan Kualitas dan Pengembangan Kependudukan Kementerian Kesehatan, saat dihubungi di Jakarta, Kamis.
Menurut Suprado, vaksin booster dinilai perlu untuk menekan angka rawat inap dan mencegah korban mengalami gejala yang parah.
"Meskipun jumlah kasus COVID-19 sudah mulai terkendali, namun tetap perlu menerapkan protokol kesehatan dan vaksinasi, termasuk untuk lansia," tegasnya.
Dia menegaskan, pemerintah akan terus mengimbau masyarakat untuk mendukung upaya pemerintah meningkatkan cakupan vaksin booster.
"Masyarakat dapat berperan aktif dengan berinisiatif mengunjungi puskesmas terdekat atau stand vaksinasi bagi yang belum mendapatkan dosis booster," ujarnya.
Selain itu, sosialisasi tentang manfaat dosis vaksinasi booster terus digencarkan untuk meningkatkan kesadaran dan pemahaman masyarakat akan pentingnya vaksinasi.
Sementara itu, Ketua Umum Ikatan Dokter dan Spesialis Kependudukan Indonesia (IPADI) Sutipio Alimoso mengimbau agar sosialisasi lebih intensif terkait penerapan vaksin COVID-19 dan protokol kesehatan kepada lansia.
"Tujuannya untuk meningkatkan pemahaman dan kesadaran lansia tentang protokol kesehatan dan pentingnya vaksin COVID-19 untuk mencegah penyebaran COVID-19," ujarnya.
Ia menegaskan, jika lansia sehat, aktif dan produktif, mereka bisa menjadi bonus demografi kedua yang berkontribusi positif bagi kesejahteraan masyarakat.
Sebagai bagian dari upaya peningkatan imunitas masyarakat, pemerintah Indonesia mencanangkan program vaksinasi nasional pada 13 Januari 2021 dengan target 234.666.020 WNI.
Menurut data yang diberikan Gugus Tugas COVID-19, per 29 September 2022, 204.556.520 orang Indonesia menerima dosis vaksin pertama, 171.161.526 menerima dosis kedua, 63.466.363 menerima dosis ketiga, dosis pertama atau 6080. telah menerima dosis keempat atau booster kedua. (IN)
lebih dekat
Diedit oleh INE
"Pembuat masalah. Media sosial yang menawan, praktisi budaya pop. Pembaca yang setia."