How will we party post-pandemic?
In nightclubs around the world, once-crowded dance floors have remained empty for months. If you need reminding, clubbing is close contact activity: People share drinks, hug, kiss and generally invade each others personal space until the early hours of the morning.
And while such escapism and a chance to blow off some steam might be welcome after extended worldwide lockdowns due to the coronavirus pandemic, the current situation spells trouble for nightlife. How can people safely hit the dance floor while respecting new social distancing measures?
Some early attempts to reopen clubs and live music venues have provided clues to what the future of nightlife might hold. In China, where nightclubs have reopened, attendees undergo temperature checks before entering and register their personal information to make contact tracing easier. Venues are offering extra precautions such as disposable cups and hourly bathroom disinfecting.
In Shanghai, nightlife staff wear masks and keep bars and clubs disinfected for patrons. Credit: Hector Retamal/AFP/Getty Images
"The fear is the challenge," said Shane Davis, co-founder and creative director of Brooklyn venue Public Records, over video chat. "It's the fear of the unknown, the fear of being among people that you don't necessarily trust."
In South Korea, a cluster of new cases
linked to nightclubs
forced all of the Seoul's bars and clubs to temporarily close just weeks after strict social distancing measures were eased. Just last weekend, people
gathered to dance
at an open-air venue in Münster, Germany — possibly the first sanctioned electronic party in Europe since the wave of infections forced venues to shutter.
For decades, nightclubs and raves have provided a sense of community in times of social or political upheaval, one that has often thrived under limitations and restraints.
In the 1970s, New York City discos offered a safe haven for LGBTQ visibility; in 1988, rebellious and hedonistic acid house parties swept the UK and birthed an entirely new music movement; in the 1990s, German techno thrived after the fall of the Berlin Wall, unifying the country's once-separated youth.
While many venues will struggle to stay afloat without filling to capacity each weekend, it looks as though design, technology and some creative ingenuity can help reshape how people return to nightclubs, even if no touching is allowed. Here are some ways the party might go on in 2020 and beyond.
A new wave of subculture style
One LA-based studio has imagined protective gear that looks like it's straight out of "Tron." The
Micrashell
concept is an upper-body suit and helmet with N95 particle filtration that can be worn over one's clothes. To keep the design airtight and — in theory — virus-free, wearers drink from alcohol canisters built into the suit and communicate through built-in speakers. Production Club, which also designs world tours for DJs and electronic artists, is currently prototyping the concept and seeking funding, hoping to offer them in bulk to venues that can only operate at limited capacity.
"What we designed was not going to be a piece of medical equipment," creative director Miguel Risueño said. "Because then it's a downer rather than something that makes you happy." Credit: Production Club, Inc.
"We decided we needed to find a solution to bring events back — not in one year but tomorrow," said creative director Miguel Risueño. "We came up with this idea of creating a suit that allows you to socialize." Recognizing the history of club culture and costume, Risueño and his team opted for a neon-enhanced futuristic design.
"What we designed was not going to be a piece of medical equipment," he said. "Because then it's a downer rather than something that makes you happy."
Personal protective equipment (PPE) may begin as a necessity — newly opened clubs are requiring or strongly encouraging masks — but plain surgical masks and disposable gloves are unlikely to stay the norm for very long. Club fashion has often embraced style trends that serve a purpose, from hand fans to keep you cool while dancing, to handkerchiefs
offering a coded system
for sexual identity and liaisons.
Production Club hopes to throw their first party with the Micrashell by the end of the year. Credit: Production Club, Inc.
Masks, in particular, already have a history in the club scene and particular subcultures within it — cyber goths tap into sci-fi themes with PVC or gas masks, and kandi ravers string together colorful beaded masks. At festivals, attendees often wear bandanas to shield themselves from the elements. Clothing can provide other precautionary barriers, too. Larger-than-life
avant-garde silhouettes
featured prominently among New York club kids in the '90s, and could be playfully revisited to keep others at a distance.
Even if full rave suits don't catch on, wearable tech may rise to the challenge. Already, Brooklyn-based tech company StrongArm Tech
has created
a mobile-phone sized device that can warn someone if another person is closer than six feet away, and capture information required for contact tracing. Though it has been touted as a way for people to return to work safely, similar devices could be used in bars and clubs.
Dancing in the open air
Open-air venues are more likely to thrive after the pandemic wanes. At the recent event in Münster, event staff at Coconut Beach added another layer of social distancing through circles on the floor spread six feet apart. That tactic was seen again in a recent
TikTok video
from Slovakia, where party-goers gathered beneath an underpass to dance in cordoned-off squares.
As Spain eases its lockdown, the country will allow indoor venues to operate with a maximum of only 80 people — an unsustainable capacity for spaces that often fit hundreds or thousands of patrons — while up to 800 people will be allowed at outdoor venues. Ticket prices could increase as a result. In the case of the Coconut Beach party, which only offered entry to 100 people, tickets cost at 70 euros ($77 USD) each.
Limited entry could push more dance events into the underground, which carries greater risks. Unsanctioned raves in the woods or open fields, of the type that swept the UK in the 1980s and 1990s, and still crop up today, could see a resurgence as a response to new restrictions or shuttered clubs. In Leeds, UK, three people were arrested this week for attending a
200-person party
on a protected nature reserve.
Drive-in events have expanded beyond movies to live music and theater. Here, 200 cars line up to see German DJ Alle Farben perform in Bonn, Germany. Credit: Andreas Rentz/Getty Images
Meanwhile, in Schüttorf, Germany, promoters looked to cinema for a new — and safer — type of dance party, throwing a
drive-in rave
that kept everyone isolated in their cars.
Motorists also pulled into a field in Bonn where DJ Frans Zimmer, aka Alle Farben, performed at "BonnLive Autokonzerte," a series of car concerts inspired by the need for social distancing.
Virtual streams and listening rooms
Worldwide, clubs have kept people dancing in the privacy of one's home, by taking their programming virtual. In New York, with over 25,000 restaurants and nightlife venues disrupted by the virus, Brooklyn clubs have hosted dance parties over Zoom or built their own websites for live streams. They include Public Records' online endeavor,
Public Access
, which Davis calls a "24-hour music television channel," that has featured an eclectic mix of audio and visuals.
Until people can freely return to dancing indoors, clubs will need to figure out how to adjust to social distancing measures. "The dance floor will adapt," Davis said. "It might not be the same dance floor with people (wearing) masks, but maybe a different experience altogether."
That could include more "listening experiences," he said, instead of traditional dance parties — more akin to the sound cafes and smaller venues popular in Tokyo, which proliferated due to the country's decades-long ban on dancing after midnight. In Berlin, nightlife is seeing drastic changes as venues attempt to safely welcome patrons — clubs that typically stay open for upwards of 60 hours at a time, such as the sprawling indoor-outdoor venue Sisyphos, are tenuously opening as beer gardens with live music, with dancing not yet allowed.
Berlin nightclub Kater Blau participates in "United We Stream," an effort in March by the city's musicians, promoters and clubs to keep live music going during lockdown. Credit: John MacDougall/AFP/Getty Images
New York City is still, at minimum, more than a month away from seeing the reopening of music venues, but will face the same challenges of other international venues trying to operate under new city laws. What Davis doesn't want is to sacrifice the spirit of Public Records — which could be hampered by highly monitored, limited-capacity events.
"The beauty of nightlife…is that element of chance," of being around others who "are unfamiliar and exciting," Davis said. "If we're not able to achieve that level of experience, then we're just gonna do something completely different until we can again."
Haryana Grande & James Gordon Rayakan Berakhirnya Pengendalian COVID-19 dengan Musik Skit yang Menyenangkan
Haryana Grande baru-baru ini membuat sandiwara musik dengan presenter Late Late Show James Gordon. Penyanyi itu muncul di acara itu Selasa malam dan merayakannya ketika pembatasan Covit-19 akhirnya dicabut di Amerika Serikat. James Gordon bergabung dengan Haryana dalam parodi musik yang menyenangkan dari film musik ikonik Hairspray. Pegangan Instagram resmi acara Late Late telah membagikan video sandiwara itu.
Haryana Grande di Late Late Show
Haryana Grande dan James Gordon merayakan berakhirnya pembatasan Pemerintah-19 sebagai parodi lucu terkait Pemerintah semprotan rambut. Video itu berjudul "No Lock Downs Animore" dan dimulai dengan lagu Gordon di kamar mandinya di New York Street, "Saya bangun hari ini dan merasa baik-baik saja, ini baru. Dapat vaksin, sudah dua minggu. Ada kehidupan di jalanan! ". Dalam video tersebut terlihat Ariana mengenakan gaun kuning cerah dan bernyanyi "Lihat rambutku. Aku tidak takut untuk memotongnya lagi." Dan, "Aku sudah lama memakai sepatuku. " Ada juga penampilan kecil dari aslinya di video semprotan rambut Aktris Marisa Jared Vinogor.
Fans menanggapi sandiwara musik oleh Haryana Grande dan James Gordon
Fans menanggapi ejekan musik Haryana Grande dan James Gordon dan meninggalkan reaksi mereka di komentar. Seorang penggemar menulis bahwa Haryana dilahirkan untuk menjadi seorang musisi, sementara yang lain memuji suara Haryana dan penampilannya dalam sandiwara. Penggemar lain James dan Haryana selalu menciptakan keajaiban dan mereka berdua menghargainya setiap kali mereka membuat keributan. Fans mengomentari pakaian Haryana, dan itu menakjubkan.
Haryana Grande mengikat simpul
Haryana Grande baru-baru ini menikah dengan pacar agen real estatnya, Dalton Gomez. Itu Tuhan adalah seorang wanita Penyanyi itu mengambil ke Instagram-nya dan berbagi foto dari pernikahannya yang akan datang dan menulis tanggal pernikahannya pada 15 Mei 2021. Haryana mengenakan gaun pengantin putih tradisional Vera Wang. Dalam foto tersebut, Haryana terlihat berciuman dengan suaminya Dalton Gomez. Pasangan ini pertama kali meresmikan hubungan mereka dengan Justin Bieber ketika mereka muncul di video musik untuk lagu Grande Terjebak dengan U Pada bulan Mei, dia memposting serangkaian foto di Instagram pada bulan Juni.
Gambar: INSTAGRAM RESMI TERLAMBAT TAMPILKAN TERLAMBAT
Dapatkan yang terbaru Berita Hiburan Dari India dan seluruh dunia. Ikuti selebriti TV favorit Anda dan pembaruan Delhi sekarang. Republic World adalah tempat Anda yang paling populer Berita Bollywood. Dengarkan hari ini untuk diperbarui dengan semua berita dan berita utama terbaru dari dunia hiburan.
Sergio Ramos: Kapten Real Madrid akan meninggalkan klub musim panas ini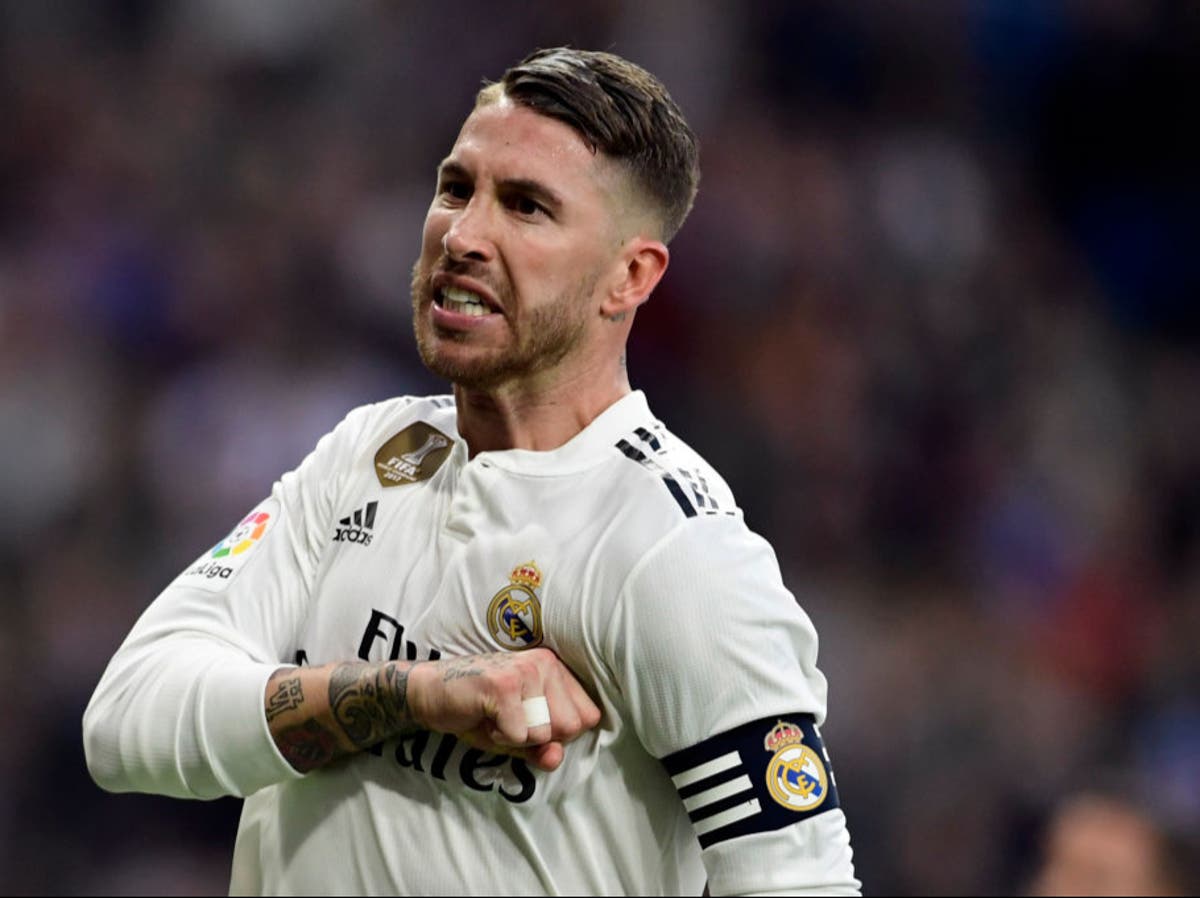 Real Madrid telah mengkonfirmasi kepergian Sergio Ramos dari klub.
Pemain berusia 35 tahun, yang telah bersama Madrid sejak 2005, akan pergi pada akhir kontraknya musim panas ini.
Klub La Liga mengumumkan perpisahan mereka kepada bek pada Rabu malam, setelah konferensi pers.
Sebuah pernyataan singkat di situs web klub berbunyi: "Real Madrid CF mengumumkan bahwa besok, Kamis, 17 Juni pukul 12:30, akan ada acara perusahaan untuk memberikan penghormatan dan perpisahan kepada kapten kami Sergio Ramos, yang akan dihadiri oleh Presiden kita Florentino Perez.
"Sergio Ramos akan muncul di hadapan media pada konferensi pers virtual."
Ramos datang ke Bernabeu setelah pindah dari Sevilla 16 tahun lalu dan memulai kehidupan yang cerah.
Dia telah memenangkan lima gelar La Liga, empat gelar Liga Champions dan dua gelar Copa del Rey.
Itu selama waktunya di ibukota Spanyol bahwa ia memenangkan Piala Dunia 2010 dengan Spanyol pada tahun 2008 dan 2012, dan kemudian Kejuaraan Eropa.
Saat Madrid tersingkir dari semi-final Liga Champions, kalah dari rival sekota Atletico, bermain hanya 21 kali, cedera terjadi dalam kampanye terbaru.
Ramos akan menjadi agen bebas, dan telah dilaporkan bahwa banyak klub terbaik tertarik untuk mengontraknya.
BA
Pelanggaran Data PPJS Menunjukkan Lemahnya Keamanan Data Indonesia: Pakar – Nasional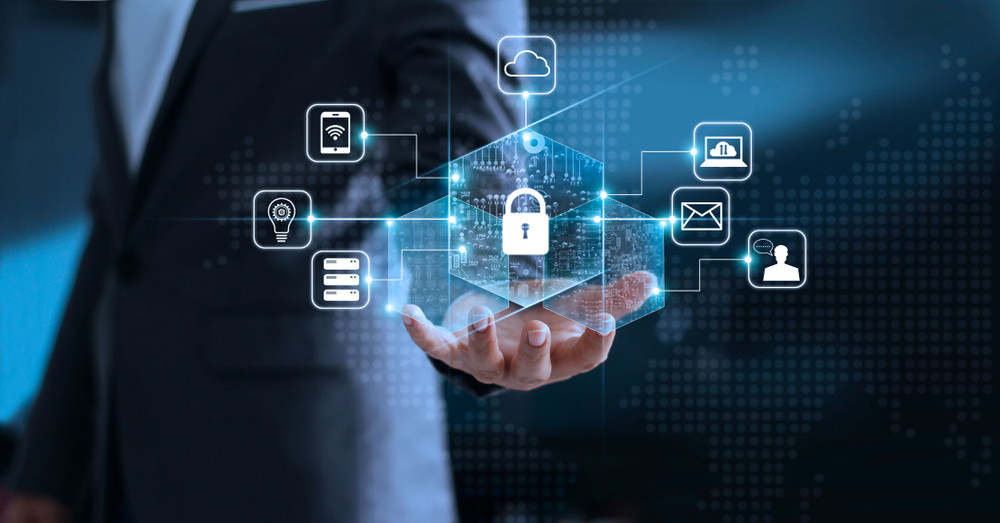 SEBUAH. M.Ibnu Akhil (Jakarta Post)
Premium
Jakarta
Minggu, 23 Mei 2021
Informasi pribadi lebih dari 200 juta orang Indonesia diyakini telah dicuri dan dijual oleh peretas, menambah serangkaian insiden peretasan yang menurut para ahli merupakan indikasi dari lemahnya sistem perlindungan data di negara ini.
Dalam posting 12 Mei di forum peretasan online raidforums.com, Sebuah akun dengan username Dewa, berisi data pribadi 279 juta orang, termasuk yang masih hidup dan yang sudah meninggal, nama lengkap, nomor KTP, alamat email, nomor telepon, tanggal dan tempat lahir, serta rincian gaji. Informasi yang diduga milik pemegang polis Jaminan Kesehatan Nasional (JKN). Coates 2 menawarkan akses ke Bitcoin atau sekitar $74.906 (Rp1 miliar) hingga saat ini. Coates awalnya menyediakan tautan ke tiga situs web berbagi file terpisah, yang dapat mengunduh data dari 2 juta orang sebagai sampel, b …
Baca cerita lengkapnya
Berlangganan sekarang
IDR mulai dari 55.000 / bulan
Akses tak terbatas ke konten kami di web dan di aplikasi
Tidak ada iklan, tidak ada gangguan
Berlangganan bonus untuk berbagi
Tandai fungsi dalam aplikasi dan mode malam
Berlangganan buletin kami
"Penggemar bir. Penggemar makanan yang tidak bisa disembuhkan. Media sosial nerd. Penggemar bacon hardcore. Komunikator. Siswa."