How will we party post-pandemic?
In nightclubs around the world, once-crowded dance floors have remained empty for months. If you need reminding, clubbing is close contact activity: People share drinks, hug, kiss and generally invade each others personal space until the early hours of the morning.
And while such escapism and a chance to blow off some steam might be welcome after extended worldwide lockdowns due to the coronavirus pandemic, the current situation spells trouble for nightlife. How can people safely hit the dance floor while respecting new social distancing measures?
Some early attempts to reopen clubs and live music venues have provided clues to what the future of nightlife might hold. In China, where nightclubs have reopened, attendees undergo temperature checks before entering and register their personal information to make contact tracing easier. Venues are offering extra precautions such as disposable cups and hourly bathroom disinfecting.
In Shanghai, nightlife staff wear masks and keep bars and clubs disinfected for patrons. Credit: Hector Retamal/AFP/Getty Images
"The fear is the challenge," said Shane Davis, co-founder and creative director of Brooklyn venue Public Records, over video chat. "It's the fear of the unknown, the fear of being among people that you don't necessarily trust."
In South Korea, a cluster of new cases
linked to nightclubs
forced all of the Seoul's bars and clubs to temporarily close just weeks after strict social distancing measures were eased. Just last weekend, people
gathered to dance
at an open-air venue in Münster, Germany — possibly the first sanctioned electronic party in Europe since the wave of infections forced venues to shutter.
For decades, nightclubs and raves have provided a sense of community in times of social or political upheaval, one that has often thrived under limitations and restraints.
In the 1970s, New York City discos offered a safe haven for LGBTQ visibility; in 1988, rebellious and hedonistic acid house parties swept the UK and birthed an entirely new music movement; in the 1990s, German techno thrived after the fall of the Berlin Wall, unifying the country's once-separated youth.
While many venues will struggle to stay afloat without filling to capacity each weekend, it looks as though design, technology and some creative ingenuity can help reshape how people return to nightclubs, even if no touching is allowed. Here are some ways the party might go on in 2020 and beyond.
A new wave of subculture style
One LA-based studio has imagined protective gear that looks like it's straight out of "Tron." The
Micrashell
concept is an upper-body suit and helmet with N95 particle filtration that can be worn over one's clothes. To keep the design airtight and — in theory — virus-free, wearers drink from alcohol canisters built into the suit and communicate through built-in speakers. Production Club, which also designs world tours for DJs and electronic artists, is currently prototyping the concept and seeking funding, hoping to offer them in bulk to venues that can only operate at limited capacity.
"What we designed was not going to be a piece of medical equipment," creative director Miguel Risueño said. "Because then it's a downer rather than something that makes you happy." Credit: Production Club, Inc.
"We decided we needed to find a solution to bring events back — not in one year but tomorrow," said creative director Miguel Risueño. "We came up with this idea of creating a suit that allows you to socialize." Recognizing the history of club culture and costume, Risueño and his team opted for a neon-enhanced futuristic design.
"What we designed was not going to be a piece of medical equipment," he said. "Because then it's a downer rather than something that makes you happy."
Personal protective equipment (PPE) may begin as a necessity — newly opened clubs are requiring or strongly encouraging masks — but plain surgical masks and disposable gloves are unlikely to stay the norm for very long. Club fashion has often embraced style trends that serve a purpose, from hand fans to keep you cool while dancing, to handkerchiefs
offering a coded system
for sexual identity and liaisons.
Production Club hopes to throw their first party with the Micrashell by the end of the year. Credit: Production Club, Inc.
Masks, in particular, already have a history in the club scene and particular subcultures within it — cyber goths tap into sci-fi themes with PVC or gas masks, and kandi ravers string together colorful beaded masks. At festivals, attendees often wear bandanas to shield themselves from the elements. Clothing can provide other precautionary barriers, too. Larger-than-life
avant-garde silhouettes
featured prominently among New York club kids in the '90s, and could be playfully revisited to keep others at a distance.
Even if full rave suits don't catch on, wearable tech may rise to the challenge. Already, Brooklyn-based tech company StrongArm Tech
has created
a mobile-phone sized device that can warn someone if another person is closer than six feet away, and capture information required for contact tracing. Though it has been touted as a way for people to return to work safely, similar devices could be used in bars and clubs.
Dancing in the open air
Open-air venues are more likely to thrive after the pandemic wanes. At the recent event in Münster, event staff at Coconut Beach added another layer of social distancing through circles on the floor spread six feet apart. That tactic was seen again in a recent
TikTok video
from Slovakia, where party-goers gathered beneath an underpass to dance in cordoned-off squares.
As Spain eases its lockdown, the country will allow indoor venues to operate with a maximum of only 80 people — an unsustainable capacity for spaces that often fit hundreds or thousands of patrons — while up to 800 people will be allowed at outdoor venues. Ticket prices could increase as a result. In the case of the Coconut Beach party, which only offered entry to 100 people, tickets cost at 70 euros ($77 USD) each.
Limited entry could push more dance events into the underground, which carries greater risks. Unsanctioned raves in the woods or open fields, of the type that swept the UK in the 1980s and 1990s, and still crop up today, could see a resurgence as a response to new restrictions or shuttered clubs. In Leeds, UK, three people were arrested this week for attending a
200-person party
on a protected nature reserve.
Drive-in events have expanded beyond movies to live music and theater. Here, 200 cars line up to see German DJ Alle Farben perform in Bonn, Germany. Credit: Andreas Rentz/Getty Images
Meanwhile, in Schüttorf, Germany, promoters looked to cinema for a new — and safer — type of dance party, throwing a
drive-in rave
that kept everyone isolated in their cars.
Motorists also pulled into a field in Bonn where DJ Frans Zimmer, aka Alle Farben, performed at "BonnLive Autokonzerte," a series of car concerts inspired by the need for social distancing.
Virtual streams and listening rooms
Worldwide, clubs have kept people dancing in the privacy of one's home, by taking their programming virtual. In New York, with over 25,000 restaurants and nightlife venues disrupted by the virus, Brooklyn clubs have hosted dance parties over Zoom or built their own websites for live streams. They include Public Records' online endeavor,
Public Access
, which Davis calls a "24-hour music television channel," that has featured an eclectic mix of audio and visuals.
Until people can freely return to dancing indoors, clubs will need to figure out how to adjust to social distancing measures. "The dance floor will adapt," Davis said. "It might not be the same dance floor with people (wearing) masks, but maybe a different experience altogether."
That could include more "listening experiences," he said, instead of traditional dance parties — more akin to the sound cafes and smaller venues popular in Tokyo, which proliferated due to the country's decades-long ban on dancing after midnight. In Berlin, nightlife is seeing drastic changes as venues attempt to safely welcome patrons — clubs that typically stay open for upwards of 60 hours at a time, such as the sprawling indoor-outdoor venue Sisyphos, are tenuously opening as beer gardens with live music, with dancing not yet allowed.
Berlin nightclub Kater Blau participates in "United We Stream," an effort in March by the city's musicians, promoters and clubs to keep live music going during lockdown. Credit: John MacDougall/AFP/Getty Images
New York City is still, at minimum, more than a month away from seeing the reopening of music venues, but will face the same challenges of other international venues trying to operate under new city laws. What Davis doesn't want is to sacrifice the spirit of Public Records — which could be hampered by highly monitored, limited-capacity events.
"The beauty of nightlife…is that element of chance," of being around others who "are unfamiliar and exciting," Davis said. "If we're not able to achieve that level of experience, then we're just gonna do something completely different until we can again."
"Pembuat masalah. Media sosial yang menawan, praktisi budaya pop. Pembaca yang setia."
Owen Hargreaves mengalahkan Manchester United setelah pukulan Brentford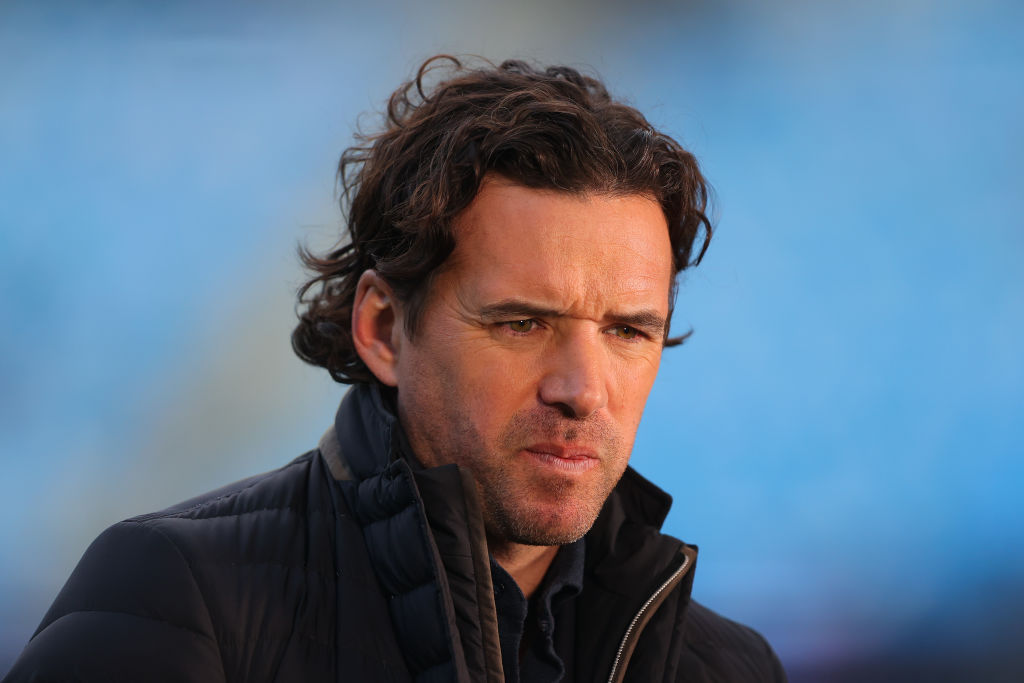 Mantan gelandang Manchester United Owen Hargreaves Dia menghancurkan klub lamanya dalam kekalahan 4-0 kemarin dari Brentford.
Setan Merah mencetak empat gol dalam 25 menit babak pertama melawan Peace di Zitec Community Stadium.
Eric Den HaagBrentford tidak bisa menandingi intensitas, keinginan, dan tingkat kerja tim London barat asuhan Thomas Frank itu.
Setelah kekalahan beruntun, pelatih asal Belanda itu menjadi manajer United pertama sejak John Chapman pada 1921 yang kalah dalam dua pertandingan pertamanya.
Dengan Liverpool datang ke Old Trafford dalam waktu delapan hari, tim mantan manajer Ajax itu berada di posisi terbawah Liga Premier untuk pertama kalinya sejak Agustus 1992.
Owen Hargreaves mengalahkan Manchester United setelah pukulan Brentford
Hargreaves, yang merupakan pemain kunci di tim Manchester United 2007-08 yang memenangkan Liga Premier dan Liga Champions di bawah Sir Alex Ferguson, merobek kinerja United yang kurang baik.
Dia berbicara pada hari itu Produk Liga Primer, dia berkata: "Mereka membuat beberapa kesalahan dan golnya buruk. Tidak ada perkelahian, tidak ada tekel, tidak ada agresi untuk kembali ke permainan. Sepak bola di level ini adalah tentang kompetisi dan bagaimana Anda menciptakannya.
"Brentford memenangkan setiap pertempuran hari ini. Anda harus memenangkan pertempuran. Mereka tidak siap melawan Brighton dan mereka tidak siap lagi. Eric den Haag adalah pelatih super, dia melakukan pekerjaan yang fantastis di Ajax.
"Tapi dua pertandingan ini tidak berjalan sesuai rencana. Saya tidak tahu bagaimana membalikkan ini dengan cepat.
"Harapan hilang begitu saja. Itu adalah hak istimewa dan kehormatan untuk mengenakan kemeja sepak bola itu. Kita semua pernah menjadi pemain dan mengalami permainan yang mengerikan.
"Tapi Anda bisa melewatinya dengan berjuang dan bersaing. Lupakan taktik, ini tentang memenangkan pertempuran individu Anda. Saya percaya diri. [we would see a response after Brighton].
"Saya lelah menjadi kritis dan negatif. Tapi apa yang bisa Anda katakan? Tidak ada yang positif."
Ini bukan pertama kalinya karakter pemain dipertanyakan dan sayangnya untuk Den Haag dan basis penggemar Manchester United itu tidak mungkin menjadi yang terakhir.
"Pembuat masalah. Media sosial yang menawan, praktisi budaya pop. Pembaca yang setia."
Jerman Tolak Paspor Baru Indonesia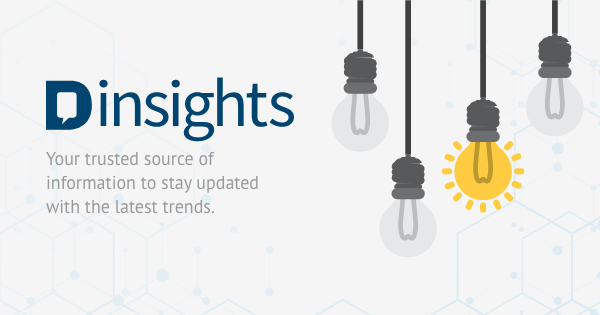 Ringkasan
Kedutaan Besar Jerman di Jakarta telah menolak desain terbaru paspor Indonesia karena tidak memiliki kolom tanda tangan. Direktorat Imigrasi Kementerian Hukum dan Hak Asasi Manusia meminta maaf atas masalah ini. "Ini akan berdampak langsung pada orang yang mengajukan visa Jerman atau mereka yang telah diberikan visa dan tidak dapat melakukan perjalanan ke Jerman," kata juru bicara Direktorat Imigrasi Ahmad Noor Saleh, Jumat.
Direktorat Imigrasi sedang berkoordinasi dengan Kementerian Luar Negeri untuk menyelesaikan masalah ini. Menurut Ahmad, desain paspor terbaru mengacu pada Kepmenkumham No.M.HH-01.GR.01.03.01/2019 tentang pengamanan khusus untuk paspor biasa dan dokumen perjalanan seperti paspor.
Sementara itu, Kedutaan Besar Jerman menjelaskan bahwa paspor Indonesia ditolak karena tidak adanya kolom tanda tangan. "Kami sedang mengkaji rencana kerja sama antara lembaga pemerintah Jerman dan Indonesia. Sampai saat ini, kedutaan Jerman di Indonesia tidak dapat menerima paspor tanpa kolom tanda tangan untuk memproses aplikasi visa," demikian pernyataan kedutaan Jerman mengutip pernyataan kedutaan Jerman.
"Pembuat masalah. Media sosial yang menawan, praktisi budaya pop. Pembaca yang setia."
Pink Venom: Anggota Blackpink Star di Poster Chic Credits dan Teaser Konsep Baru untuk Lagu Mendatang
Menjelang lagu pra-rilis mereka 'racun merah muda' Pada tanggal 19 Agustus, kita pertama kali melihat keempat anggota Blackpink berpose bersama! Pada 13 Agustus pukul 20:30 IST, YG Entertainment merilis poster kredit untuk perilisan girl grup yang akan datang. Poster ini menampilkan Jisoo, Jenny, Rose dan Lisa di poster tim pertama 'Pink Venom'.
Para anggota terlihat dengan gaya rambut yang ditampilkan sebelumnya dan pakaian merah muda pucat BlackpinkPutaran pertama poster judul individu untuk 'Pink Venom'. Sementara itu, poster tersebut juga menghadirkan kembali pecahan kaca yang sebelumnya muncul di poster judul dan klip teaser untuk konsep tersebut. Lihat poster kredit di bawah ini:
Sebelum ini, BLACKPINK juga merilis klip teaser konsep baru untuk keempat anggota BLACKPINK.
Kali ini, teaser konsep menampilkan penampilan dari poster judul terpisah 'Pink Venom' putaran kedua Blackpink.
https://www.youtube.com/watch?v=7C0TewNggDM
Sementara set klip teaser pertama memberikan getaran yang chic dan canggih, babak kedua ini menghadirkan suasana yang lebih keras.
Garis bersih dan lampu putih memberi jalan ke suite gelap yang terlihat seperti sepasang taring hitam.
Dijadwalkan tayang perdana pada 19 Agustus pukul 1 siang KST (9:30 pagi IST), 'Pink Venom' akan menjadi lagu pra-rilis BLACKPINK. Album kedua yang akan datang, 'BORN PINK'. 'Pink Venom' dan album mendatang girl grup menandai comeback resmi pertama BLACKPINK sebagai grup penuh dalam hampir dua tahun, setelah perilisan album full-length debut mereka 'THE ALBUM' pada Oktober 2020.
Setelah ini, BLACKPINK juga akan memulai tur dunia pada bulan Oktober.
Bergabunglah dengan komunitas terbesar penggemar K-Pop langsung di Kamar Pinkvilla untuk lebih dekat dengan K-Celebs favorit Anda! Klik disini untuk bergabung.
Baca selengkapnya: Park Eun Bin dari Pengacara Extraordinary Woo, bergabung dengan menonton episode Kang Tae Oh? Perusahaan memperingatkan terhadap calo
"Pembuat masalah. Media sosial yang menawan, praktisi budaya pop. Pembaca yang setia."