How Latin American governments reacted to Covid-19
The region as a whole is now reporting more daily cases than the United States. And politics, rather than policy, seem to have informed the very different approaches that various South American countries have taken — with ideology appearing to have trumped best medical practices in some cases.
In Mexico, president Andrés Manuel López Obrador says he will
resume travel
around the country to kick off important public works projects, including a new railway in the southeast. In Brazil, president Jair Bolsonaro defied his country's own medical authorities by participating in multiple rallies supporting his government; the right-wing former military officer is even shaking hands with supporters and holding children in his arms. And in Nicaragua, President Daniel Ortega has turned the coronavirus pandemic into a political issue, saying his opponents are the ones who want people to stay home to create a financial crisis, undermining the country and his government.
In stark contrast, other heads of state in Latin America have implemented dramatic measures to slow the spread of Covid-19. Peruvian President Martin Vizcarra extended the national emergency until the end of June and created a national task force to expedite relief efforts, which includes mandatory social isolation measures. In El Salvador, president Nayib Bukele is sending curfew violators to government-run "quarantine centers" — a measure ruled unconstitutional by the Supreme Court.
Yet despite the different approaches by regional and national authorities, Latin America as a region now faces a harsh, common reality: the pandemic seems to be unstoppable, regardless of efforts made.
Last week the World Health Organization said South America had become the new Covid-19 epicenter.
Tale of two countries
This week, Brazil moved ahead of Russia to become the country with the second-highest number of infections in the world, after the United States.
But despite the virus's massive spread in Brazil, differences between Bolsonaro and state governors on how to handle the crisis have grown greater. He has frequently criticized governors for attempting to enforce lock down and social-distancing measures, insisting that the economy comes first.
The Brazilian opposition says enough is enough. Alessandro Molon, a Brazilian lawmaker and member of the Brazilian Socialist Party, told CNN it's time to impeach President Bolsonaro. "This is a time when our country should be united, fighting together against this disease. We've unfortunately discovered that the virus main ally and best friend is the president," Molon said.
Neighboring Peru, which reacted swiftly and strictly to contain the virus, has also seen a dramatic rise in cases despite its efforts. Though it mandated stay-at-home orders, curfews and border closings, health experts say income inequality forced the poor to venture outside their homes for work, food and even banking transactions, anyway.
Nowhere in Peru is this more evident than in La Victoria, a district in capital city Lima with the highest incidence of Covid-19 cases in the entire nation. On Tuesday, a viral social media video showed Mayor Georgia Forsyth desperately asking people in a crowded street to go home.
One of the greatest problems in Peru is the informal economy, Forsyth says. The Gamarra market in La Victoria, for example, is the largest textile center in Latin America and most workers there are day laborers. About 70% percent of people in Peru are thought to work in the informal sector. "This is not the moment to go to our beautiful, but battered district because it is the most infected one in all of Peru. This poses great risks and that's why I was asking people not to come," Mayor Forsyth said.
Inequality is a factor — but not the only one
Poor Latin Americans are much less likely to have access to resources like sanitation, access to running water, and vaccination, writes Linnea Sandin, Associate Director and Associate Fellow, of the CSIS Americas Program and the report's author. "They are also more likely to live in overcrowded neighborhoods or lack running water, meaning that self-isolation and frequent hand washing, and disinfecting are extremely difficult."
María Dolores Pérez, the Pan-American Health Organization representative in Costa Rica, told CNN that the country's government health system, which covers nearly 95 percent of the population, allowed the health authorities to launch a coordinated effort against the spread of the virus.
"The strength of Costa Rica's health system and its universal coverage that the country enjoys, as well as the strength of its epidemiology vigilance system have been crucial factors. Another key factor has been the commitment of Costa Ricans to fight the virus because they trust their healthcare system and believe in it. That's why they have adhered to the government's guidelines," Pérez said.
Following the guidelines has recently allowed Costa Rica to ease its economy back into gear. The Costa Rican Health Ministry recently approved a gradual reopening hotels, movie theaters and beaches. Some establishments may remain open as late as 10pm on weeknights.
And even informal workers have been able to return to work — though not without precautions. Walter Steller, who sells lottery tickets in downtown San José, Costa Rica's capital, is back on the job for the first time since the beginning of the pandemic. Like most people around the downtown area, he's wearing a mask.
"If people don't heed the warnings, the problem will become serious again," Steller told CNN. "Some people think this is over, but they have to realize this doesn't end."
"Pembuat masalah. Media sosial yang menawan, praktisi budaya pop. Pembaca yang setia."
Penggemar No Way Home menghubungkannya dengan Tony Stark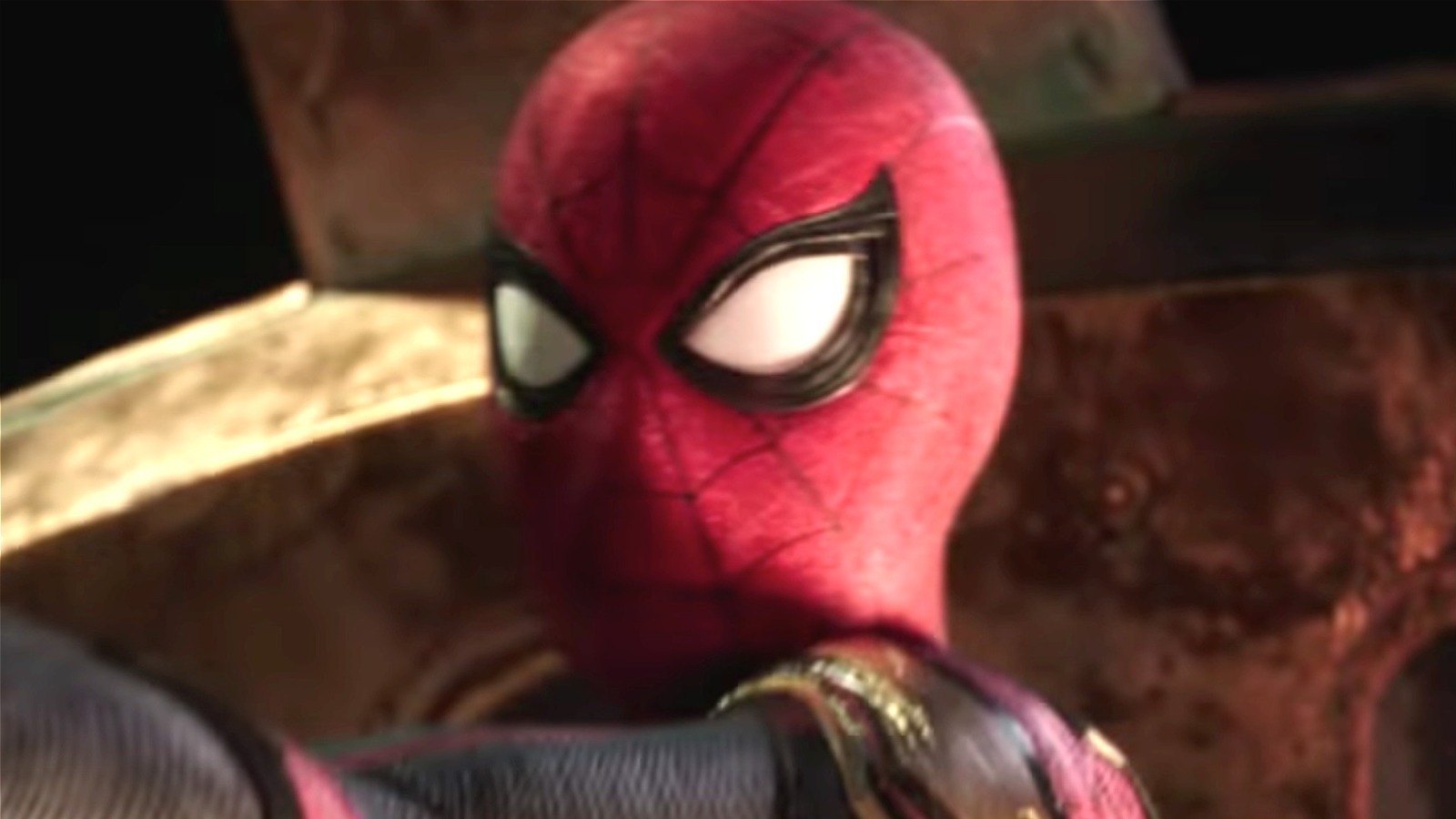 Dalam berbagai adegan baru, acara TV "Spider-Man: No Way Home" terbaru ini mencakup tampilan lebih dekat pada batang atas Electro. Penting untuk dicatat bahwa beberapa pemirsa berspekulasi bahwa Tony Stark mungkin adalah reaktor busur yang digunakan untuk menjaga dirinya tetap hidup dan memberi energi pada kostumnya, dimulai dengan film "Iron Man" pertama. Pengguna @ TeamDowney1965 Salah satu akun Twitter yang tak terhitung jumlahnya menunjukkan kesamaan antara komponen suite Electro dan teknologi milik Tony Stark.
Fans memiliki beberapa teori berbeda tentang bagaimana penjahat Electro bisa membuat hal seperti itu. Penulis Richard NewbyTeknologi Tony Stark, misalnya, menunjukkan bahwa teknologi Google adalah untuk penggunaan massal, seperti halnya di dunia kita. Pengguna CmcBDirect, Sementara itu, berpikir bahwa Tony Stark dari alam semesta rumahnya mungkin telah menciptakan celana Electro untuk membantu mengendalikan kekuatan supernya. Pengguna Welby Dia juga menunjukkan bahwa edisi awal buku komik Electro menggunakan teknologi serupa, menunjukkan bahwa Tony Stark mungkin tidak sepenuhnya terlibat dalam konsep pakaian baru Electro.
Ketika "Spider-Man: No Way Home" tayang perdana di bioskop pada 17 Desember, detail lebih lanjut tentang perangkat tersebut, seperti Arc Reactor, akan dirilis.
"Pembuat masalah. Media sosial yang menawan, praktisi budaya pop. Pembaca yang setia."
Bagaimana Covid-19 telah meningkatkan kepercayaan dunia pada sains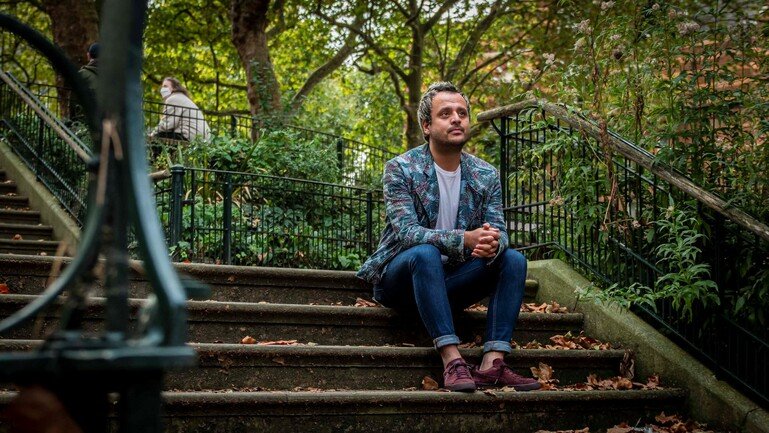 "Kami punya banyak pertanyaan saat itu [coronavirus] Epidemi pertama kali pecah. Namun, hal yang sama terjadi ketika HIV muncul di tahun 80-an dan 90-an.
"Tidak ada yang tahu itu virus. Sekarang, berkat ilmu pengetahuan, kami memiliki banyak perawatan dan orang yang hidup dengan HIV memiliki harapan hidup yang normal.
"Karena saya tahu bagaimana para ilmuwan melakukan pekerjaan luar biasa, saya tahu sesuatu akan terjadi sesegera mungkin.
"Saya sangat senang melihat bagaimana kita dapat bekerja sama untuk memerangi penyakit dan bagaimana para ilmuwan dapat dengan cepat menyelamatkan nyawa jika diberi kesempatan."
Welcome Global Monitor 2020: Laporan Covid-19 dan percakapan kami dengan orang-orang di seluruh dunia menunjukkan bahwa sains dan ilmuwan lebih relevan dengan kehidupan manusia daripada sebelumnya.
Saat dunia menghadapi tantangan kesehatan yang lebih dalam, pemerintah, organisasi internasional, dan profesional kesehatan perlu belajar dari database unik ini.
"Keyakinan dalam kesehatan masyarakat selalu melekat, dan kesuksesan hanya dapat dicapai ketika masyarakat terbuka terhadap ilmu pengetahuan dan segera memahaminya. , Keterlibatan Masyarakat dan Kampanye Penyambutan
"Penggemar bir. Penggemar makanan yang tidak bisa disembuhkan. Media sosial nerd. Penggemar bacon hardcore. Komunikator. Siswa."
Spider-Man: No Way Home Ticket Rush Menonaktifkan Situs Web AMC dan Fandango
Penggemar Marvel dan MCU dapat mengingatnya Avengers: Rilis tiket untuk film endcom Satu melakukannya Yang terbesar Jumlah situs tiket bioskop di seluruh Amerika Serikat pada 2019. Sepertinya Spider-Man: Tidak ada jalan pulang Dia melakukan hal yang persis sama pada hari Minggu malam, kata penggemar secara online AMC Dan ditolak sebagai akibat dari permintaan Fondango.
Mulai hari Senin, situs AMC, Atom, Fandango, Cinemark, dan Alamo Drafthouse sudah aktif dan berjalan kembali.
Sebuah rilis NFT Agak untuk disalahkan. Minggu dini hari AMC telah mengumumkan 86.000 "AMC Stubs A-List, Premiere, atau anggota Investor Connect" pertama yang membeli atau memesan tiket untuk pertunjukan Spider-Man pada 16 Desember akan menerima Spider-Man NFT "ramah lingkungan" untuk masalah mereka. Sulit untuk mengatakan apakah ini akan menyebabkan kerusakan pada situs AMC, tetapi seringkali tidak membantu. AMC dan Fandango tidak segera menanggapi permintaan komentar.
Di luar AMC, tiket Spider-Man: No Way Home tampaknya mempengaruhi setiap layanan pre-order di luar sana – orang mengatakan situs seperti Drafthouse juga mengalami kesulitan.
Film yang akan datang pada tahun 2021 dan 2022 dari Netflix, Marvel, HBO, dan lainnya
Lihat semua foto
"Pembuat masalah. Media sosial yang menawan, praktisi budaya pop. Pembaca yang setia."