China's defense budget shows Xi's priorities as economy tightens
2020 will mark the first time in decades that China has not set a growth target for its economy. Last year, Beijing targeted growth in the range of 6% to 6.5%. GDP grew 6.1%, its slowest pace in nearly 30 years.
Then came the coronavirus pandemic and a weekslong economic shutdown throughout much of China. GDP shrank 6.8% in the first quarter, the first contraction Beijing has reported since 1976.
As the economy contracted, external pressures were mounting.
And when spending numbers for 2020 were announced last Friday, Beijing's priorities were immediately clear.
The military shares in the pain — its budget increase was the lowest in decades — but the PLA's pain was minor compared to the blows dealt to other areas of China's government.
For example, the budget was down 13.3% for general public services, down 11.8% for foreign affairs, down 7.5% for education and down 9.1% for science and technology.
"The proposed budget suggests Beijing feels insecure and under siege," said Timothy Heath, senior researcher at the RAND Corp. think tank in Washington.
"The robust spending increase reflects intense anxiety about deepening tensions with China's top competitor, the United States, as well as over the fading hopes for peaceful unification with Taiwan," Heath said.
Wu Qian, spokesman for the Chinese Defense Ministry, said Beijing's defense budget was appropriate for the times.
"It can be said that the world is not peaceful," Wu said on the sidelines of the National People's Congress this week.
"China's homeland security and overseas interests are also facing some real threats….
"It is reasonable and necessary that China's defense spending increased moderately and steadily," Wu said.
Comparing with the US
Beijing also touted the military budget increase as its smallest in years, and said the overall number was a fraction of the money spent by some foreign militaries.
In fact, Zhang Yesui, spokesperson for the third session of the 13th National People's Congress, told a press conference last week that "China's total defense spending in 2019 only amounted to a quarter that of the world's largest defense spender.
That largest defense spender is the United States, according to the International Institute for Strategic Studies (IISS).
And when you look at the advances the Chinese military has made since Xi became President in 2013, a large gap between China's and America's military budgets defies credulity:
Lack of transparency
All that costs a lot of money, but it Beijing's case it's often hard to see where it comes from, analysts say.
Bartels came up with the 13% difference between the US and Chinese defense budgets after analyzing everything from currency exchange rates to the cost of labor across China.
He told CNN any defense figures coming out of China should be treated with skepticism because Beijing doesn't go into specifics on where money goes or under what budgets it may have been allocated.
Bartels gave the example of new aircraft carrier built in the US versus China.
In the US, the government would declare the price paid to an independent contractor to build the carrier. But in China, a state-run company would build the warship and only be answerable to Beijing.
The money for the new aircraft carrier could be transferred to the company under any one of numerous accounts, not necessarily ones related to the warship.
In the end, outside observers really can't tell what this ship costs.
"That's the type of game they can play with a state-owned enterprise," Bartels said.
Police and coast guard forces
The Heritage researcher and the IISS analysis also point out that other parts of China's defense establishment, such as its growing coast guard, are not seeing at least some of their spending included in the military budget.
According to the IISS study, the budget for the military's People's Armed Police (PAP), tasked with law enforcement, border defense and internal security, actually decreased when the large coast guard fleet came under control of the PAP in 2018.
"This would suggest that (Chinese Coast Guard) spending remains an extra-budgetary defense-related cost and should be added to total Chinese defense spending figures," the IISS study said.
Meanwhile, the China Power Project at the Center for Strategic and International Studies points out that annual spending figures made public by China's Finance and Defense ministries can be off by as much as $3 billion.
That buildup has been part of Xi Jinping's military modernization that aims to the make the PLA at least the equal of the United States military in Asia.
And with the progress made since Xi came to power in 2013 — and especially since he reorganized the country's Central Military Commission and took aim at corruption in 2017 — it's clear Beijing will not countenance any weakening of the PLA.
Bartels says the budget sends a strong message from Xi to the PLA that "we really value what the People's Liberation Army is doing, and we want to be able to shield them even in less positive economic times."
CNN's Steven Jiang and Laura He contributed to this report.
"Pembuat masalah. Media sosial yang menawan, praktisi budaya pop. Pembaca yang setia."
Penggemar No Way Home menghubungkannya dengan Tony Stark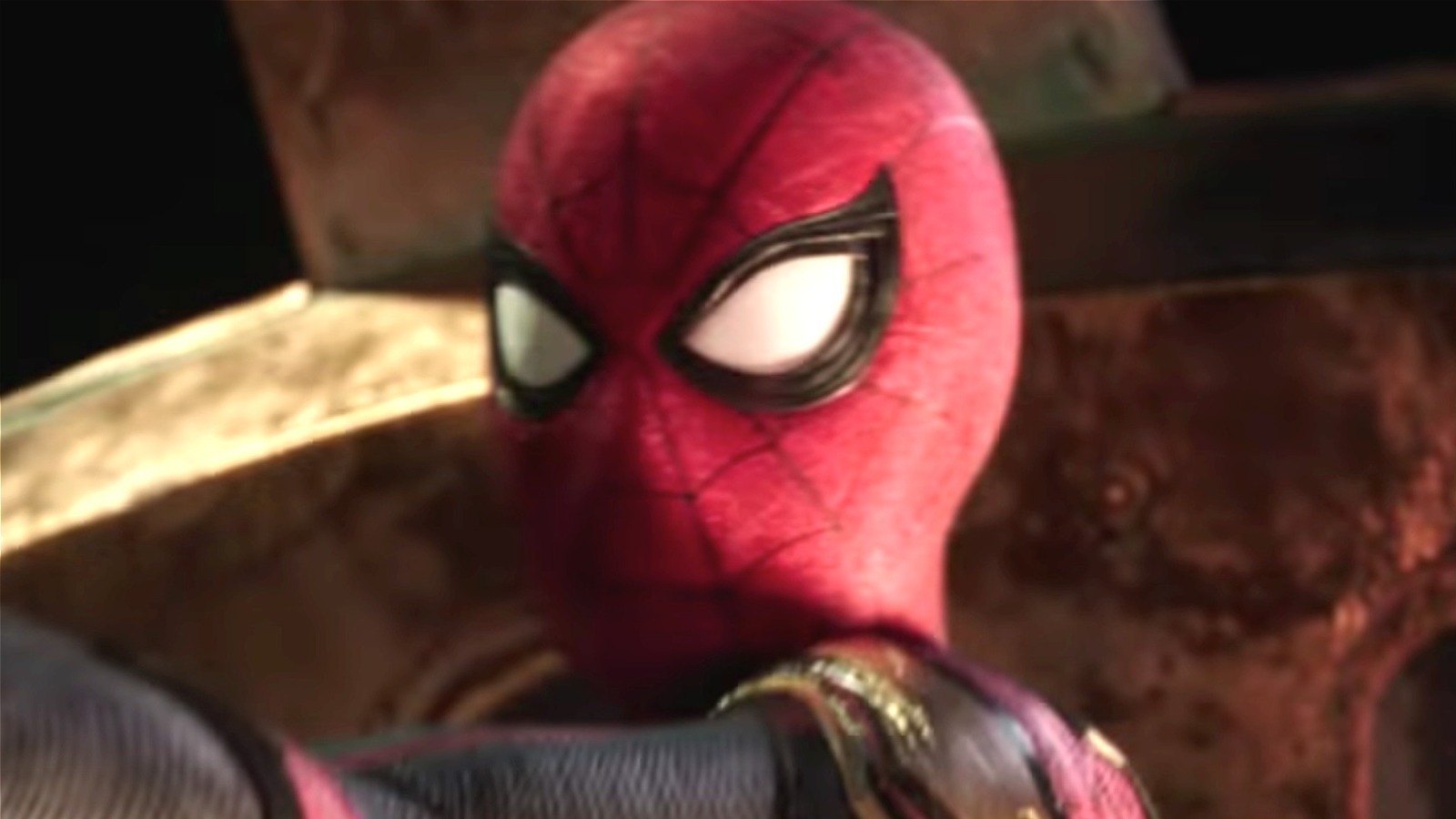 Dalam berbagai adegan baru, acara TV "Spider-Man: No Way Home" terbaru ini mencakup tampilan lebih dekat pada batang atas Electro. Penting untuk dicatat bahwa beberapa pemirsa berspekulasi bahwa Tony Stark mungkin adalah reaktor busur yang digunakan untuk menjaga dirinya tetap hidup dan memberi energi pada kostumnya, dimulai dengan film "Iron Man" pertama. Pengguna @ TeamDowney1965 Salah satu akun Twitter yang tak terhitung jumlahnya menunjukkan kesamaan antara komponen suite Electro dan teknologi milik Tony Stark.
Fans memiliki beberapa teori berbeda tentang bagaimana penjahat Electro bisa membuat hal seperti itu. Penulis Richard NewbyTeknologi Tony Stark, misalnya, menunjukkan bahwa teknologi Google adalah untuk penggunaan massal, seperti halnya di dunia kita. Pengguna CmcBDirect, Sementara itu, berpikir bahwa Tony Stark dari alam semesta rumahnya mungkin telah menciptakan celana Electro untuk membantu mengendalikan kekuatan supernya. Pengguna Welby Dia juga menunjukkan bahwa edisi awal buku komik Electro menggunakan teknologi serupa, menunjukkan bahwa Tony Stark mungkin tidak sepenuhnya terlibat dalam konsep pakaian baru Electro.
Ketika "Spider-Man: No Way Home" tayang perdana di bioskop pada 17 Desember, detail lebih lanjut tentang perangkat tersebut, seperti Arc Reactor, akan dirilis.
"Pembuat masalah. Media sosial yang menawan, praktisi budaya pop. Pembaca yang setia."
Bagaimana Covid-19 telah meningkatkan kepercayaan dunia pada sains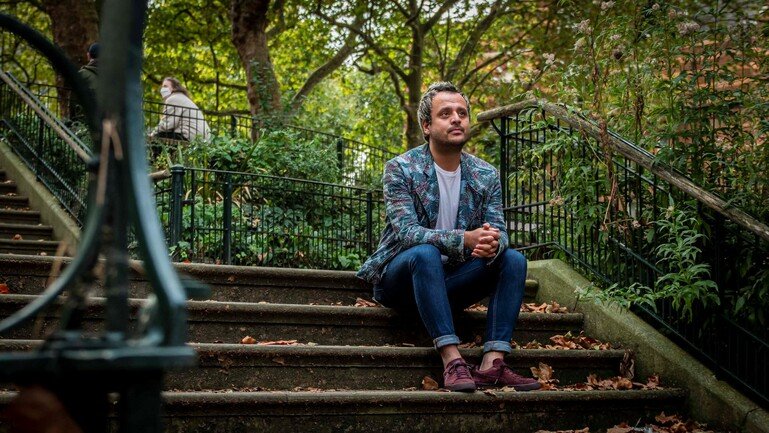 "Kami punya banyak pertanyaan saat itu [coronavirus] Epidemi pertama kali pecah. Namun, hal yang sama terjadi ketika HIV muncul di tahun 80-an dan 90-an.
"Tidak ada yang tahu itu virus. Sekarang, berkat ilmu pengetahuan, kami memiliki banyak perawatan dan orang yang hidup dengan HIV memiliki harapan hidup yang normal.
"Karena saya tahu bagaimana para ilmuwan melakukan pekerjaan luar biasa, saya tahu sesuatu akan terjadi sesegera mungkin.
"Saya sangat senang melihat bagaimana kita dapat bekerja sama untuk memerangi penyakit dan bagaimana para ilmuwan dapat dengan cepat menyelamatkan nyawa jika diberi kesempatan."
Welcome Global Monitor 2020: Laporan Covid-19 dan percakapan kami dengan orang-orang di seluruh dunia menunjukkan bahwa sains dan ilmuwan lebih relevan dengan kehidupan manusia daripada sebelumnya.
Saat dunia menghadapi tantangan kesehatan yang lebih dalam, pemerintah, organisasi internasional, dan profesional kesehatan perlu belajar dari database unik ini.
"Keyakinan dalam kesehatan masyarakat selalu melekat, dan kesuksesan hanya dapat dicapai ketika masyarakat terbuka terhadap ilmu pengetahuan dan segera memahaminya. , Keterlibatan Masyarakat dan Kampanye Penyambutan
"Penggemar bir. Penggemar makanan yang tidak bisa disembuhkan. Media sosial nerd. Penggemar bacon hardcore. Komunikator. Siswa."
Spider-Man: No Way Home Ticket Rush Menonaktifkan Situs Web AMC dan Fandango
Penggemar Marvel dan MCU dapat mengingatnya Avengers: Rilis tiket untuk film endcom Satu melakukannya Yang terbesar Jumlah situs tiket bioskop di seluruh Amerika Serikat pada 2019. Sepertinya Spider-Man: Tidak ada jalan pulang Dia melakukan hal yang persis sama pada hari Minggu malam, kata penggemar secara online AMC Dan ditolak sebagai akibat dari permintaan Fondango.
Mulai hari Senin, situs AMC, Atom, Fandango, Cinemark, dan Alamo Drafthouse sudah aktif dan berjalan kembali.
Sebuah rilis NFT Agak untuk disalahkan. Minggu dini hari AMC telah mengumumkan 86.000 "AMC Stubs A-List, Premiere, atau anggota Investor Connect" pertama yang membeli atau memesan tiket untuk pertunjukan Spider-Man pada 16 Desember akan menerima Spider-Man NFT "ramah lingkungan" untuk masalah mereka. Sulit untuk mengatakan apakah ini akan menyebabkan kerusakan pada situs AMC, tetapi seringkali tidak membantu. AMC dan Fandango tidak segera menanggapi permintaan komentar.
Di luar AMC, tiket Spider-Man: No Way Home tampaknya mempengaruhi setiap layanan pre-order di luar sana – orang mengatakan situs seperti Drafthouse juga mengalami kesulitan.
Film yang akan datang pada tahun 2021 dan 2022 dari Netflix, Marvel, HBO, dan lainnya
Lihat semua foto
"Pembuat masalah. Media sosial yang menawan, praktisi budaya pop. Pembaca yang setia."